May 20th is celebrated as the Day of Human Resource Management Specialists. HR management is a complex and vital profession that requires a high level of responsibility. The Galaxy Group of companies operates in a diverse range of fields, which means that the requirements and expectations from specialists are varied. Each HR manager within the Galaxy has their own unique approach to selecting employees, while always remaining loyal to the Group's culture and values. Today, we have the privilege of hearing from six HRM professionals within the Group who unveil the path that leads individuals to the Galaxy.
The Galaxy to launch the "Talent Management" program
How to succeed in a job interview? The answer of Astghik Sargsyan, the Chief People officer of Galaxy Group of companies, may surprise many.
"In order to be employed not only in our company, but in general, a novice specialist should have bright eyes. They shine when the applicant is energetic, has goals and knowledge willing to achieve them. The rest is acquired during the experiment,"- says Ms Sargsyan. As a rule, "the bright eyes" novices grow so fast within a year that they are no longer considered as novices.
Astghik Sargsyan possesses extensive and successful experience in selecting top-notch specialists. We are eager to uncover the "magical" questions that assist her in this process to reveal her secret.
"It's not so much the questions themselves that aid me, but rather the analysis of the answers. Even a simple question like 'how are you' can provide valuable insights. By asking any question and carefully observing the behavior of the applicant, gestures, facial expressions and words, you can make the right choice," she explains with a smile.
There is another intriguing aspect to consider—being recognized as one of the best employers in the country, the Galaxy naturally attracts talented specialists who actively seek opportunities to work with the Group. Many individuals proactively submit their resumes without waiting for a specific job announcement.
From Telecom to IT, Retail to Service, the Galaxy Group of companies operates across various fields, offering exceptional career prospects.
"This year, we are launching the "Talent Management" program within the group, with one of its key objectives being the potential for career growth within the organization," shares Astghik Sargsyan.
By the way, when joining the Galaxy family, one should be prepared for continuous learning, forward-thinking, and game -changing. These values form the core foundation of the Galaxy Group of companies.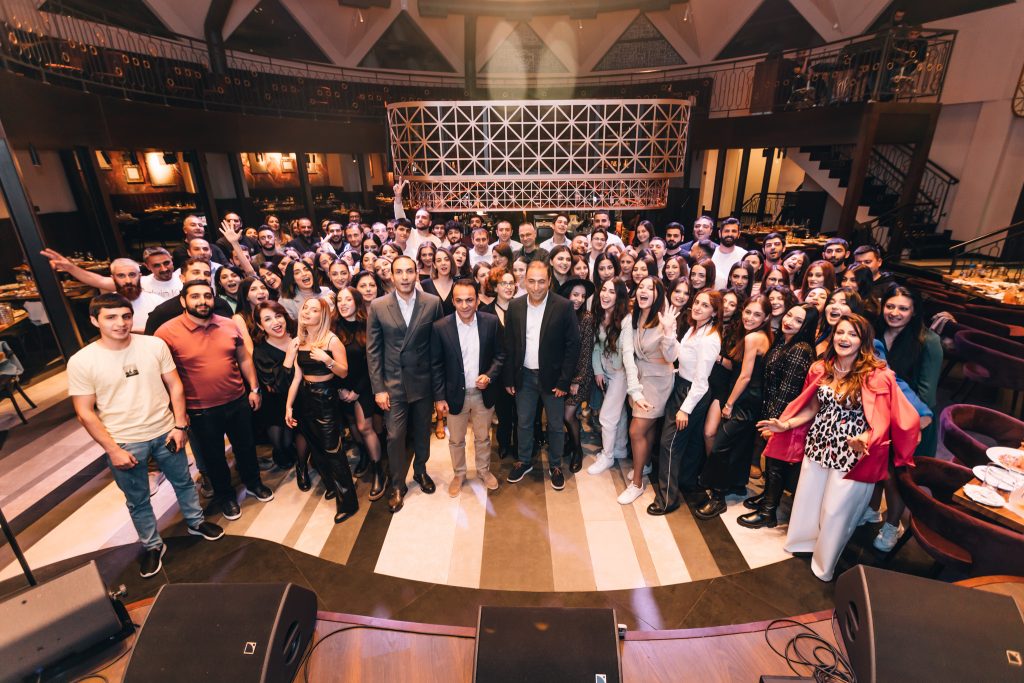 Opportunities for growth at TI'ME
"If you are eager to embrace challenges, possess the drive and willingness to learn, grow, and develop your skills, and move forward together with the team and the company, then TI'ME could be your dream employer," says Lusine Vardanyan, Head of the HRМ Department at TI'ME ․
To become a part of the TI'ME family, it is essential to align with the values shared across all companies within the Galaxy Group. Communication skills also hold significance during the hiring process.
"Fluency in communication is indispensable for every position at TI'ME," emphasizes Vardanyan. The company takes immense pride in offering its employees ample room for growth and development. Countless success stories abound, with sales consultants progressing to managerial roles and Vardanyan herself rising from a Training and Development Coordinator.
The Head of the HRM Department at  TI'ME ensures that the company takes every step to integrate new team members from day one. A culture of immediacy, support, and mutual assistance promotes the newcomer's involvement and adaptation, and also provides all the opportunities for the newcomer to feel like a full member of the TI'ME family.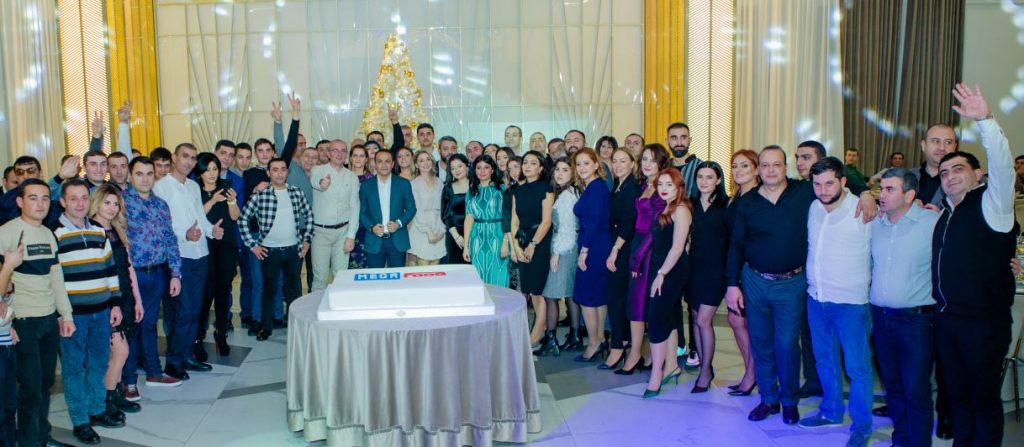 The Indispensable Question at Megafood
For those aspiring to join the Megafood family, there is one crucial question that awaits: "Why you?" Hrarpi Aghabekyan, Head of Human Resources of the Megafood LLC, sheds light on the significance of this inquiry and the qualities that capture the company's attention.
While answering the question is paramount, Aghabekyan underscores that motivation, a strong educational background, exceptional communication skills, and a high level of emotional intelligence are among the attributes that Megafood seeks in prospective candidates. Megafood prides itself on creating an environment where newcomers quickly feel like valued members of the team, with clear paths to career advancement within a matter of months.
Internal promotions, comprehensive development programs, and educational initiatives are at the core of Megafood's values. Aghabekyan proudly emphasizes that many top managerial positions have been filled through internal promotions, highlighting the company's commitment to nurturing and harnessing talent from within.
As Megafood continues to expand and evolve, exciting employment opportunities arise periodically.
"If you yearn for a supportive and vibrant work environment, coupled with opportunities for personal and professional growth, we invite you to join our esteemed team," concludes Aghabekyan with confidence and excitement for the bright future that awaits.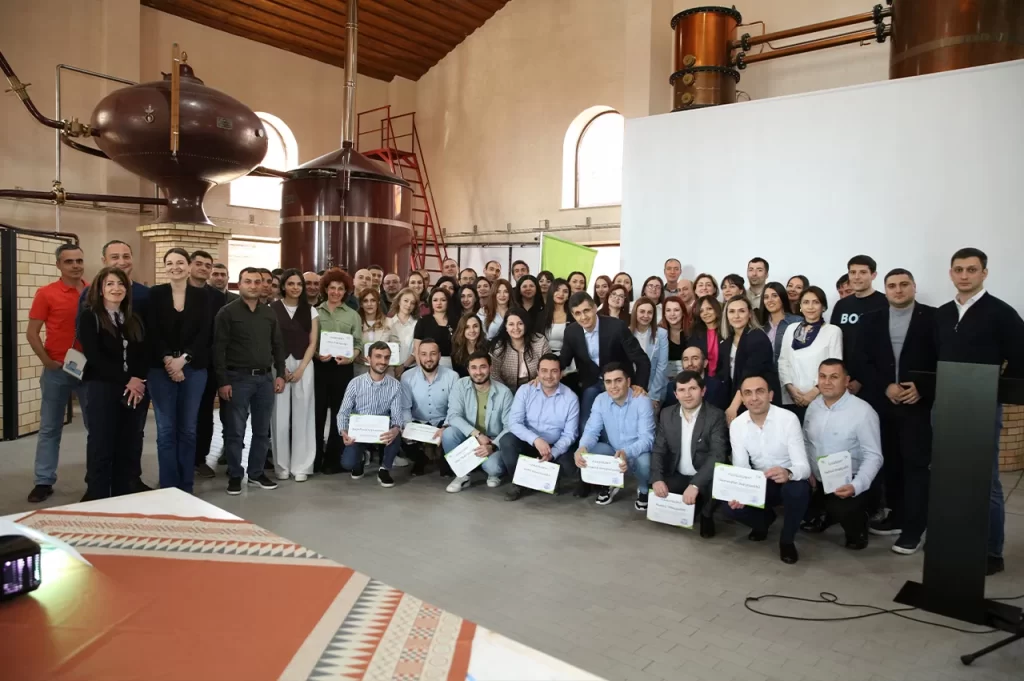 Ucom: mapping the path from Junior specialist to Team Leader
"There are no general instructions. People are different, their path is different and the key to discovering them is different,- as says Victoria Baghdasaryan, the Human Resources and Organizational Development Director at Ucom. Years of experience help her discover the future employee through questions, based on the candidate's experience and the specifics of the position.
Evaluating achievements of the past, lessons learned from setbacks, interests, ambition, and, most importantly, alignment with Ucom's culture and values are essential criteria in the selection process.
At Ucom, a wealth of opportunities awaits those seeking growth and development. In certain departments, a clear professional path from a junior specialist to a team leader can be readily mapped out.
"When filling vacancies, unless it involves a specialized role requiring rare expertise, we prioritize internal candidates in equal circumstances. We provide them with the chance to grow, evolve, and take on new responsibilities. If they do not succeed in the internal competition, they receive valuable feedback on areas for improvement, enabling them to be better prepared for future opportunities," shares Victoria Baghdasaryan.
Middle managers at Ucom primarily comprise individuals who have progressed within the company through internal promotions. "We even have two directors in the executive management team who have passed the path from specialist to director in the company.",- she says.
What is Victoria Baghdasaryan's advice to those who want to join Ucom?
"First of all, it is important to share our values. Ucom is a workplace where people are at the center of all our efforts (#peopleforpeople), everyone succeeds thanks to joint work (#landinghand), everyone is responsible for the result (#ownership)," says Victoria.
If the values match, then before applying, it is necessary to familiarize yourself with the job description, evaluate the compliance of knowledge, skills, experience with the stated expectations.  In case of failure, do not be discouraged, but continue to improve your knowledge and skills.  And the most obvious.  "Strive to be a little better tomorrow than today, constantly learn both independently, from more skilled professionals, and from other resources," she concludes.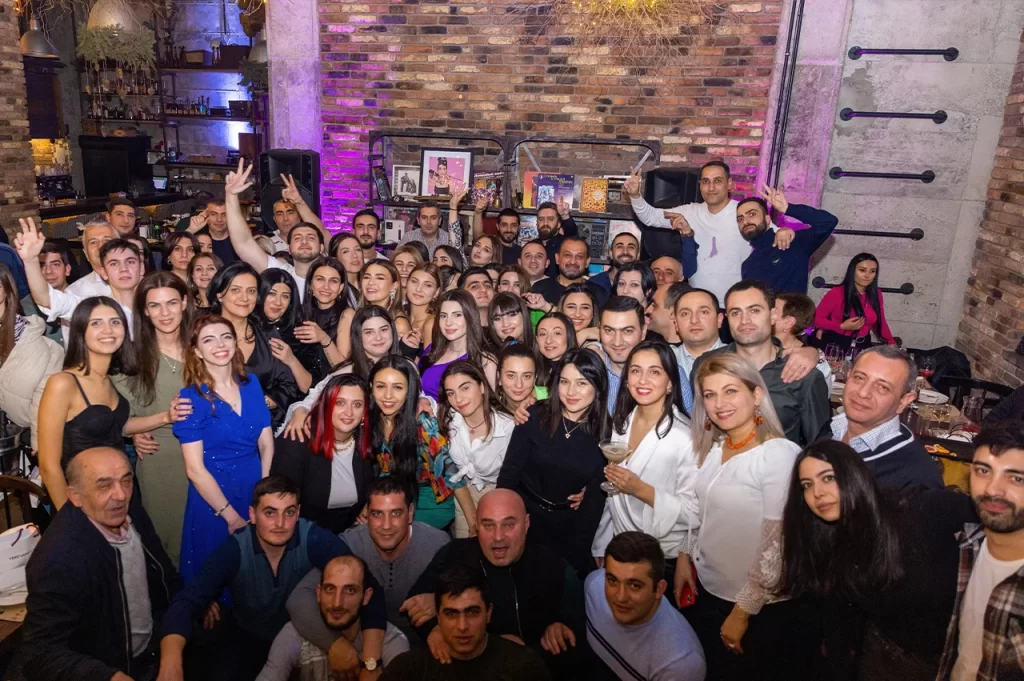 Yerevan Mall welcomes beginners
Yerevan Mall also offers opportunities for entry-level professionals. The company's HRM policy aims to provide students and recent graduates with the chance to take their first steps in the working world.
According to Rima Khachatryan,the Head of HR at Yerevan Mall, selecting a new team member can be quite challenging. Therefore, asking the right questions is crucial to assess how well candidates meet the requirements. "We focus on applicants' soft skills, a sense of responsibility, teamwork, value creation, and flexibility," she explains.
The company doesn't leave new employees to navigate their roles alone. An onboarding meeting is conducted, introducing them to mentors and organizing training sessions to develop the necessary skills for the job. Even after the trial period, employees can continue to participate in training programs tailored to their individual development plans.
"We strive to support employee growth as much as possible, and we have many success stories of employees who started their journey with us and now lead teams," says Rima Khachatryan.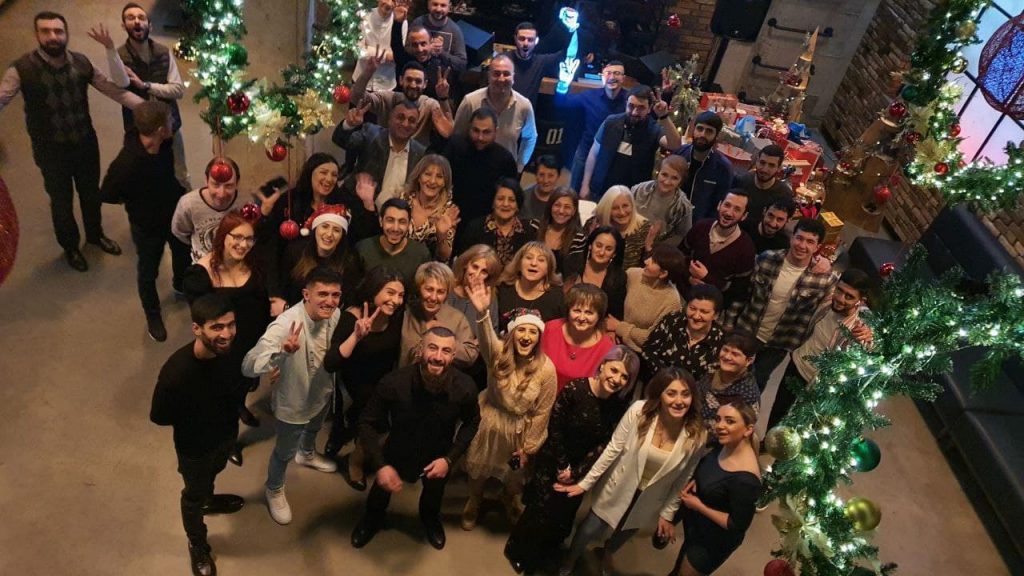 Santafe embraces new hires from Day One
Flexibility, stress resistance, quick adaptability, a desire to learn, and a passion for the field and work—these are the essential skills listed by Julieta Asatryan, the Head of HR at Santafe, Pahest33, and Paul Armenia companies, when seeking new team members.
Asatryan explains that during interviews, they assess candidates' potential, motivation, and problem-solving abilities. The integration process for new hires is swift. "We don't refer to employees as beginner or old; we consider them part of the Santafe team. Although performance may fully develop at the end of the trial period, from day one, they become full-fledged team members through our comprehensive onboarding program," she states.
In the past, career growth within the company was limited due to the seasonal nature of work at Santafe. However, the establishment of Pahest33 and Paul Armenia companies has solved this issue: a flexible transfer system is in place within the company and an "Individual Development Plan " is being processed for each employee.
"The biggest advantage for our employees is being part of the Galaxy Group. In the restaurant business, career progression opportunities are limited, but with the support of 'Galaxy,' we can retain our top talent," concludes Julieta Asatryan.