Galaxy Group of Companies has over 2400 employees, making it impossible to capture everyone in a single photograph. As a responsible employer, Galaxy highly values the contributions of each individual towards the establishment of the group. In celebration of Labor Day on May 1, we would like to showcase the stories of seven employees from different companies within the group, who have been working for the Group for more than 10 years.
Tigran Babayan
Head of IT department, Galaxy Group of Companies
For 13 out of 17 years of his work history, Tigran's workplace has been Kievyan 1a, where the headoffice of the Galaxy Group of Companies is located. The remaining four years were spent at Ucom LLC, which is also a part of the Galaxy Group.
After graduating from the State Engineering University of Armenia in 2006, 38-year-old Tigran Babayan joined the Galaxy Group of Companies. He currently serves as the head of the IT department, responsible for implementing IT projects, maintaining the computer park and network, ensuring server security, and managing other systems.
Tigran is frequently approached by employees with various IT-related questions. Despite the complexity of some problems, Tigran estimates that roughly fifty percent of issues are easily resolved. He is dedicated to his work, often carrying his computer and phones with him even on weekends. This is necessary as some companies within the Galaxy Group operate 24/7, and a system failure could result in costly transaction failures.
"Galaxy Group loves professionals but is also open to beginners. It is a responsible and appreciative employer," says Tigran. "The company is attentive to its employees, motivates them, and encourages education. If an employee wants to learn, it is financed."
"Tigran's love for IT has been passed on to his children. His 13- and 14-year-old daughters spend most of their day exploring the computer and trying to understand how processors operate. While Tigran's daughters share his passion for technology, it is too early to determine his son's preferences as he is only 1.8 years old."
Tigran hopes that his children will someday appreciate the value of his work. As he says, 'there is nothing more rewarding than realizing that your work is important, and it is my hope that my children will one day understand this feeling for themselves.'
Anna Sargsyan
Sales and Store Director, Chronograph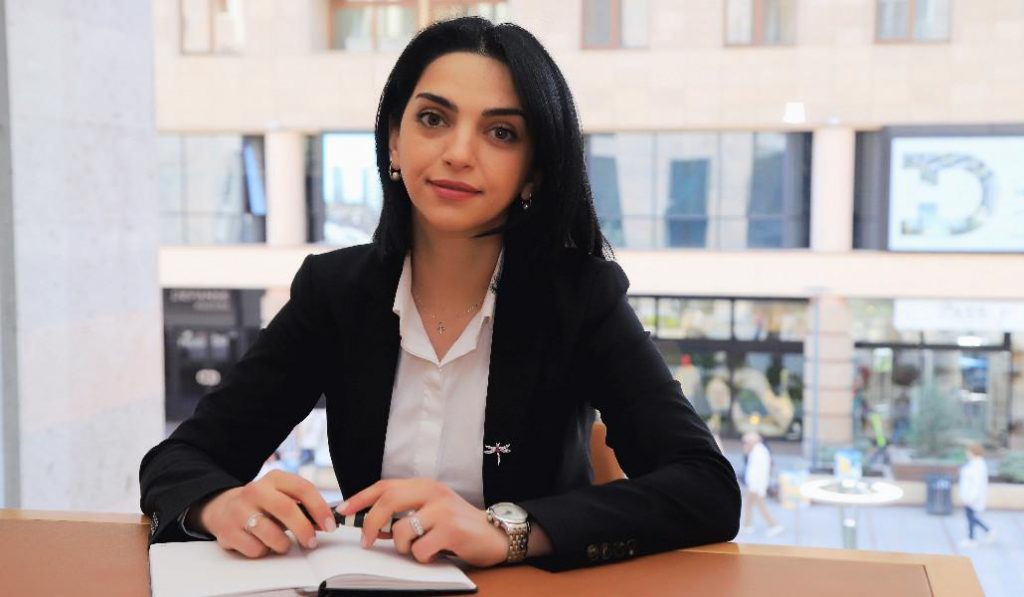 The Chronograph store-salon, located on North Avenue, opens its doors at 11:00 in the morning. Despite the early hour, the director Anna Sargsyan is already in the hall. Anna has been with the company since mid-2009, a few months before the salon's founding. 'North Avenue was not ready yet,' Anna recalls of her early years as a sales consultant with the company.
Just like when she started as a consultant, Anna underwent more than 2.5 months of training. Today, the company still provides training for newcomers to ensure they are well-prepared.
The Sales Director emphasizes the importance of providing accurate and complete information to clients. 'Our sales consultants undergo extensive training to ensure they are able to present information about our watches and jewelry with confidence and clarity,' the director explains.
Chronograph boutiques are renowned for their luxurious offerings, which include a fine selection of high-end watches, accessories, and jewelry.
When asked about the biggest challenge she's faced in her 14 years at Chronograph, Anna finds it hard to pinpoint just one. 'Every day presents its own challenges,' she explains. 'From convincing a customer that a million-dram product is the right choice for them, to negotiating with luxury brands, the work is always demanding.'
Anna, who holds a degree from Brusov State University, credits her language skills for helping her navigate these challenges. "My knowledge of foreign languages is an asset in negotiations and sales," she says.
Despite the daily demands of her work, Anna takes pride in her achievements and enjoys working at Chronograph. "I love my job and feel happy to be here," she says, adding with a laugh that her family sometimes gets jealous of her passion for the brand. Anna is a mother of two children.
Marine Grigoryan
Chief Brand Management & Logistics Officer, TI'ME (Armenia, Georgia, Belarus)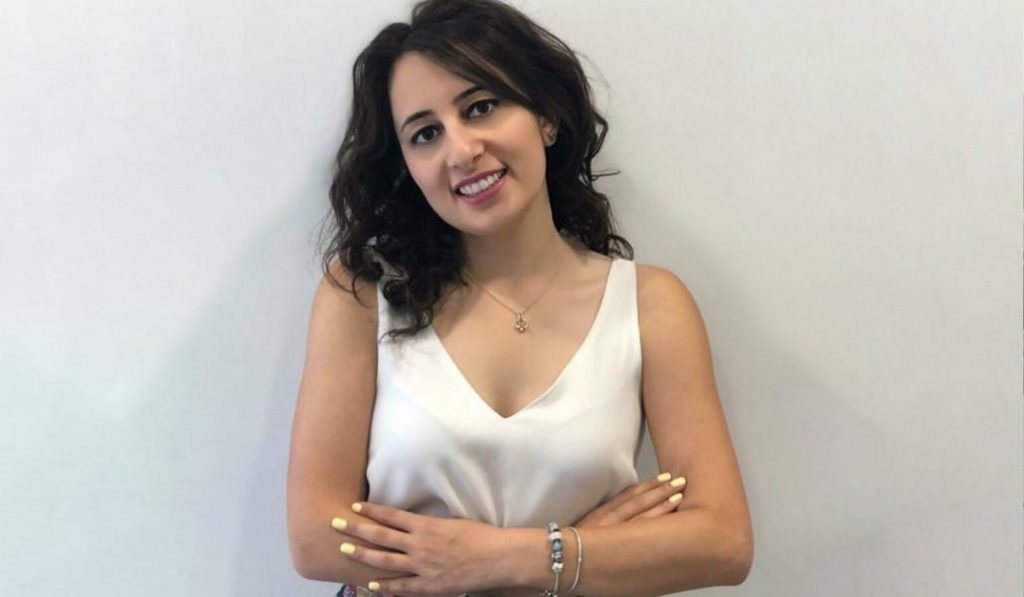 "I have always wanted to do a job that involved international partners, business trips, and communication, and I was fortunate to be given exactly that," says Marine Grigoryan, Chief Brand Management and Logistics Officer of TI'ME in Armenia, Georgia, and Belarus. In this role, she is responsible for supply chain management across three countries. Marine was one of the first four employees of the company, joining in 2012. She recalls the initial negotiations, successes, the opening of the first store, and her own career growth within the company.
"Most of the difficulties were in the beginning when most of the brand representatives did not even know where Armenia is on the map. With the director, we were trying to find edges of cooperation with large suppliers," recalls Marine, who was the assistant to the company director Arsen Mnatsakanyan during those years. "I had to call suppliers ten times a day and write letters until they responded. But all that hard work paid off in the end, as we were able to establish strong partnerships and bring in high-quality brands to Armenia," she adds.
In the early days of the business, when it was just starting out, the small team members worked tirelessly. "Our responsibilities were very diverse, and we often worked long hours because it was a startup," recalls Marine.
Now, the company has grown to employ 400 people across three countries. Marine speaks highly of her colleagues and takes pride in having played a role in selecting and recruiting them.
When describing herself, Marine portrays herself as a patient individual who doesn't make decisions under the influence of emotions. "For instance, if I receive an unpleasant work-related email, I won't respond for an hour," she confesses. Marine is an economist by profession and has graduated from the State University of Economics of Armenia, the American University of Armenia, and the University of Sheffield in Great Britain. She jokes about continuing her studies and adds, "And I will continue to travel," at the end of the conversation.
Garegin Mkrtchyan
Technical/Administrative Director, Yerevan Mall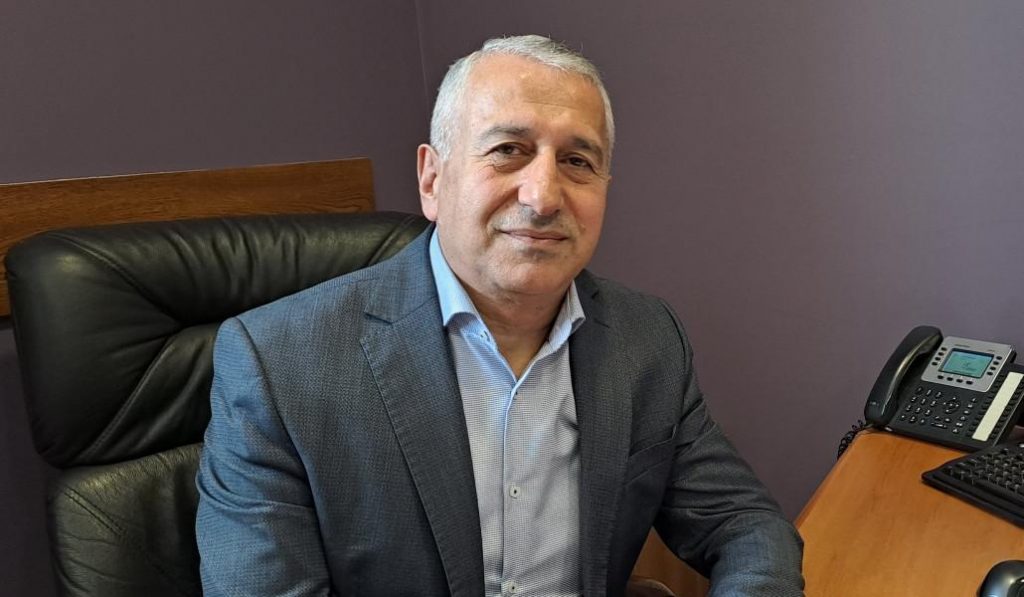 In case of any technical and administrative issues, Garegin Mkrtchyan is the go-to person at Yerevan Mall. Since 2013, he has been serving as the Technical/Administrative Director of the multifunctional shopping and entertainment center. His responsibilities are diverse and include everything from negotiating land lease agreements to managing services and electricity supply. Garegin has been associated with the Galaxy Group of Companies since 2011, when he was the director of Shintavr LLC during the construction phase of "Yerevan Mall."
Garegin Mkrtchyan has two higher educations. He studied at the Faculty of Mathematics and Mechanics of YSU, and then at ASUE, majoring in "Finance and Credit". Before joining Yerevan Mall, he worked in various fields, including a scientific research institute, the banking system, and the Ministry of Territorial Administration and Infrastructure of RA.
Regarding his work at Yerevan Mall, Garegin Mkrtchyan emphasizes the difference between it and his previous workplaces, saying, "Yerevan Mall and Galaxy Group are very different from other places where I worked before. The group took on the role of a locomotive to implement innovations."
On some days of the week, Garegin Mkrtchyan stays at work until after midnight, when the Kinopark operating in Yerevan Mall closes. When asked about his family's reaction to his work schedule, he jokes, "I blame it on my wife."
Garegin Mkrtchyan's wife is the manager of Kinopark, and the couple starts and ends work together on those days when the cinema operates until late hours. Garegin is proud to talk about his two daughters' successful careers and his son's achievements in education. He shares that his son is already working, despite being only a second-year student in the field of artificial intelligence. He hopes that all of his colleagues at Yerevan Mall will have many opportunities to be proud of their own and their children's successes.
Karen Harutyunyan
Manager, Megafood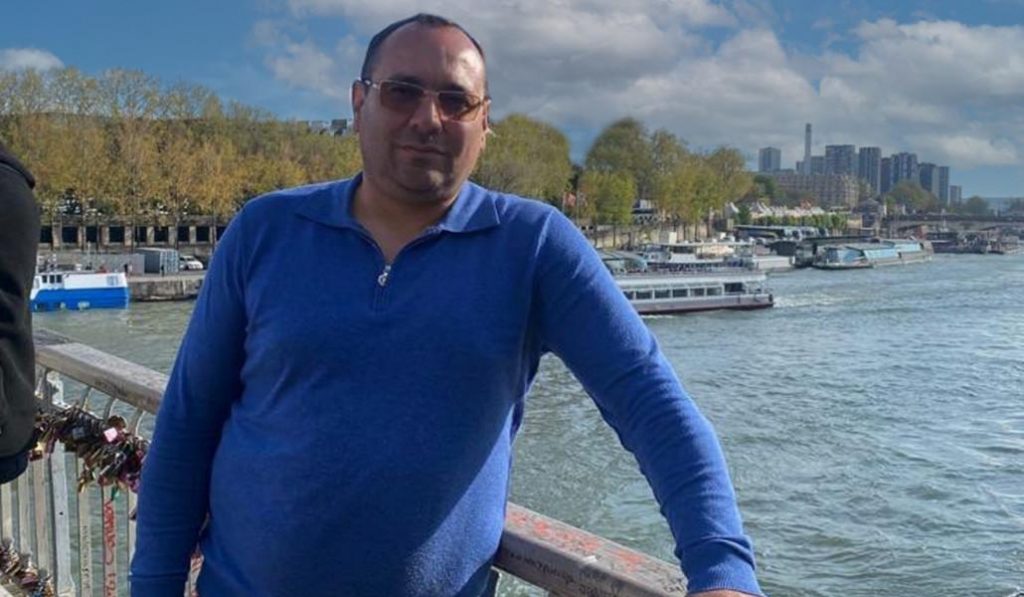 Karen Harutyunyan, 41, has been working at Megafood LLC since 2006, starting as an assistant and working his way up to become a manager. Although the work is not easy, Karen has acquired knowledge and skills over the years that help him manage his time effectively and increase sales volumes.
"Many people believe that being a manager involves taking orders and returning, but that's not the case. You learn to take into account the nuances while working. For instance, if you visit a store and find that the director or manager is in a bad mood, you should not discuss business. It's better to return later when the deal can be more effective," Karen explains.
In a day, Karen visits around 25-40 stores to register orders and introduce new products. For the last 8 years, he has been exclusively selling confectionery products of the Megafood partner Conti brand. Karen jokes that store employees know him, and he knows their character well.
Even though Karen is qualified as a postal communications specialist, he loves his current job and works hard to maintain a good relationship with everyone. "I do my best not to offend anyone during work," he reveals his secret of "finding a language" with everyone.
On the occasion of May 1, he wishes that jobs in Armenia increase, salaries rise, and everyone's work is appreciated. "Mine is appreciated. If it wasn't appreciated, I wouldn't have been here for 17 years," Karen Harutyunyan concludes.
Romeo Boyakhchyan
Technical Functions Coordinator, Ucom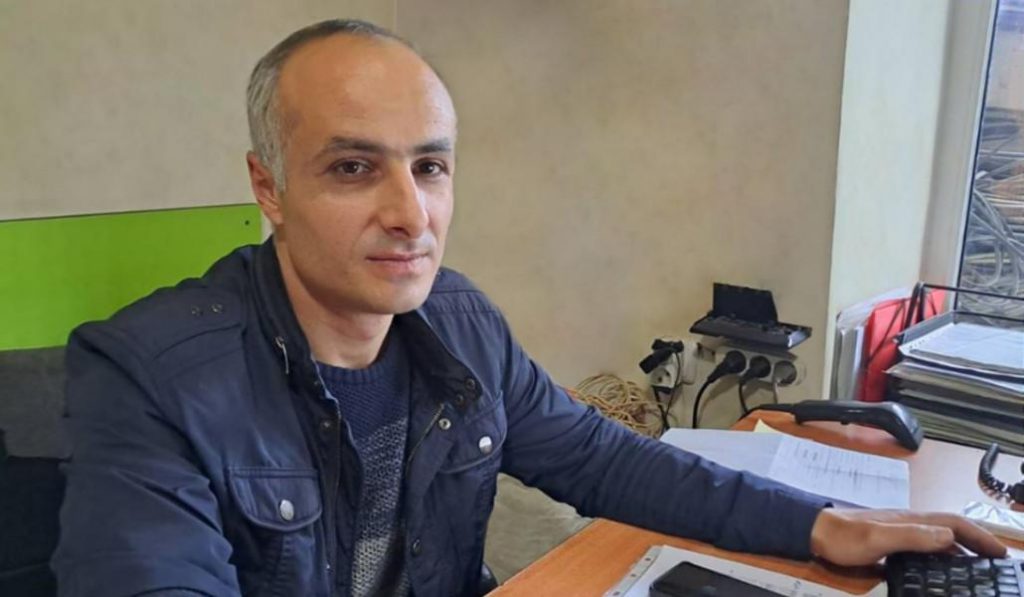 Throughout the interview, Romeo Boyakhchyan repeatedly apologizes for interruptions caused by phone calls.
"Dear Ashot, try to understand the problem. It doesn't work? Take a picture, send the video, I'll understand,' Romeo reassures one of his colleagues during an interview." He works as a coordinator of technical functions in the Ucom LLC.
Romeo and his team are currently responsible for fiber optic network connections in Kentron and Nor Nork communities, Yerevan.
Romeo Boyakhchyan became a part of Ucom in its early stages of development back in 2008 when there were only eight employees.
Romeo Boyakhchyan had a background in jewelry, but his employment at Ucom introduced him to the field of communication, which he grew to love. Initially, he worked in the company's service department, utilizing the skills he acquired as a jeweler to attentively listen to customer concerns, understand their issues, and efficiently solve them. According to Romeo, the most challenging aspect of his job is identifying the crux of the problem. However, once the issue is discerned, the solution can be easily found.
Romeo highlights that he has acquired an immense amount of knowledge during his time at Ucom, which surpasses what one could gain from a university degree. This is mainly because the field of telecommunications is continuously evolving and requires professionals to consistently update their knowledge and skills.
Nune Mangasaryan
Accountant-operator, Santafe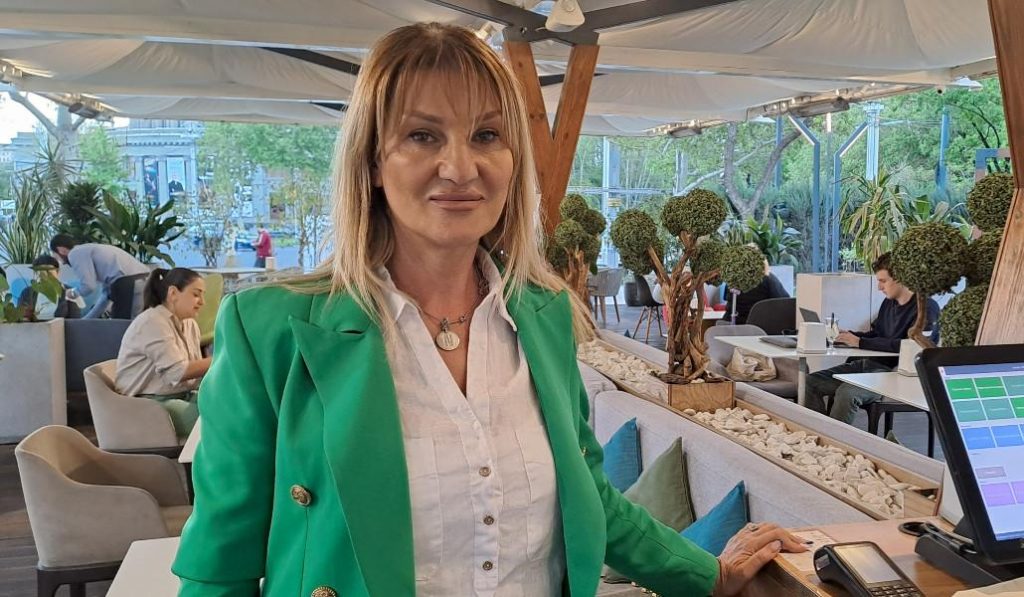 Nune Mangasaryan has been with Santafe cafe-restaurant since it was founded in 2005. As she reflects on her 18 years of experience there, she finds it difficult to recall the exact number of people she has worked with. "Maybe 150, 200? I don't remember," she smiles. In her role in the cafe's administration, Nune interacts with all the employees, and she attributes the longevity of her employment to the strength of the team.
"Our team is very good," she says. "Corporate culture, values, my friends. All of this keeps everyone here."
Nune is closely familiar with Santafe's history and evolution, having witnessed and participated in the creation of its present appearance, complete with fountains, a green zone, and a children's playground. She knows most of the regular customers and enjoys a deep connection to the cafe.
On the occasion of May 1, Labor Day, Nune wishes that all workers feel appreciated in their workplaces, just like she does at Santafe.