There was a croissant tasting at the end of the presentation, but before that, Deputy CEO of Galaxy Group of Companies Elina Gabrielyan, within the framework of Mastering Project Management conference, presented how the French culture can be localized in Armenia. During her "PAUL – A project of mainstreaming French culture to Yerevan" presentation, Ms. Gabrielyan introduced the famous bakery and its project management background to the Armenian community.
She noted, that the bakery is located on Abovyan Street in a historical building dating back to 1884, and is listed as one of the cultural monuments in Armenia. Every third customer of the cafe orders a delicious croissant and pain au chocolat, she added.
"It took us four years of hard work and dedication to achieve these results and be able to serve PAUL's favorite sweets in Armenia", – Elina Gabrielyan noted.
In the background, Galaxy Group had an idea to develop a food and beverages "grab and go" concept.  PAUL was one of the best ideas to consider in this framework. The Armenian-French multi-layered relations, the tradition of PAUL, and the successful experience in Georgia played a huge role in the matter of this choice.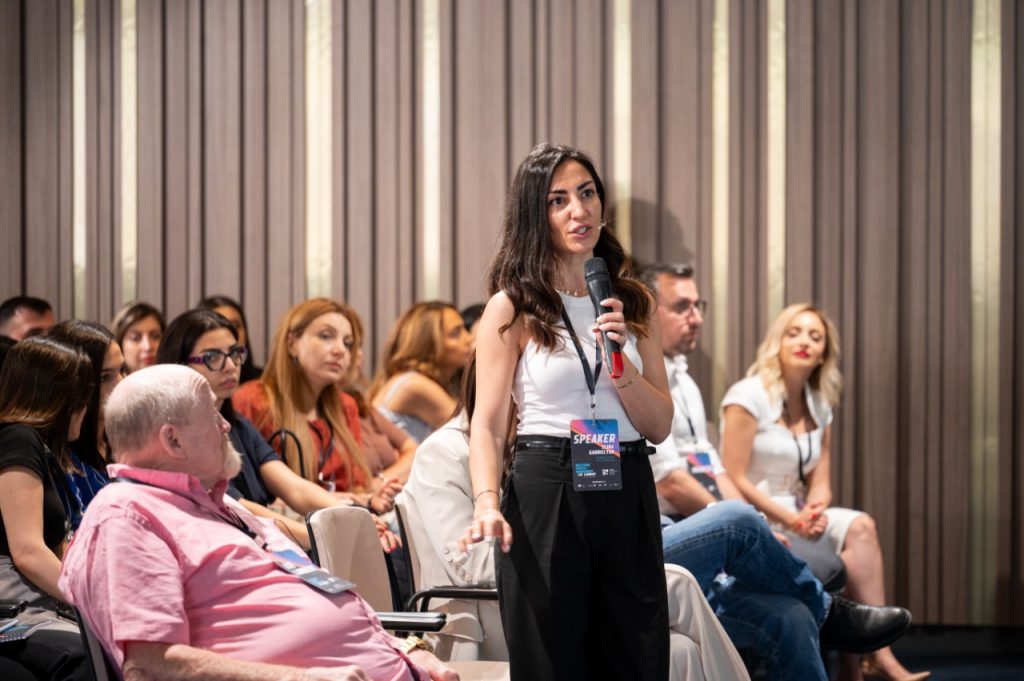 Elina Gabrielyan noted that in the project implementation phases, they paid considerate attention to the design, creation of infrastructures and other details.
"PAUL has become a beloved place for people in Armenia, where they can taste the best croissants in town baked with love and attention to detail" concluded Gabrielyan.

Galaxy Group of Companies, founded by Aram Khachatryan, Gurgen Khachatryan, and Artyom Khachatryan, is an Armenian holding company that represents 15 companies across three countries. The company places significant emphasis on implementing social responsibility programs in Armenia, particularly in the fields of education, social development, and arts, contributing to the overall development of the country. These efforts reflect the company's commitment to making a positive impact on society.