In these difficult days, our whole nation is going through one of the most tragic events in its recent history. We have suffered irreversible human, territorial, emotional and cultural losses. Many of the bright people we have known are now eternally gone, having sacrificed their lives for the salvation of our homeland. We are deeply saddened to announce that we have fallen servicemen among Galaxy Group's community, who honorably gave their lives in line of duty for the greater good of their country. It is incredibly difficult to find words of consolation at this moment but we bow before them and honor their memory. We want to once again remember the heroics of our colleagues, the short yet self-sacrificing and heroic path that they took.
Eternal glory to our heroes, you will never truly vanish from our hearts…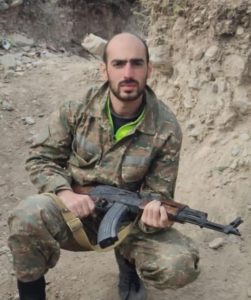 Sargis worked at Ucom as an IT billing operations engineer. Thanks to his skills and personal qualities, he was able to accomplish professional growth in the company in a very short period of time. He studied at YSU Faculty of Mathematics. From September 29, he was in the center of the battlefield and until October 27 he fought for our homeland. He died while saving his friend's life with his own body. He served as a private, yet commanded the battlefield during the war. Sargis was devoted, friendly, attentive and caring towards everyone.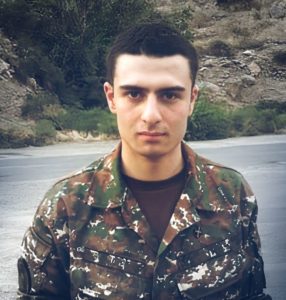 Shant worked at Ucom as an active sales agent. He studied at the "Elite" school in Yerevan (2007-2019,), simultaneously, during 2013-2016, he studied at the "Tumo" center. Afterwards, Shant was admitted to UFAR in 2019. After studying for one semester, he left for service in the winter. Shant was interested in photography and he intended to become a movie director one day. Shant managed to survive the first projectile coming in his direction, but unfortunately couldn't do so the second time.
Here is a video that can watch about Shant.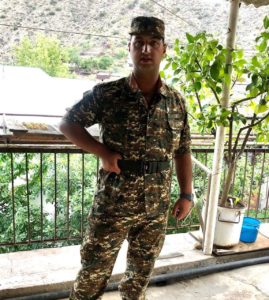 Samvel worked at Ucom as an active sales agent. He studied at N128 Basic School After Lev Tolstoy in Yerevan, then continued his education at N29 High School After Andranik Margaryan in Yerevan. He was involved in martial arts but was more interested in basketball, that is why in 2016 he entered the basketball department of the Armenian State Institute of Physical Culture and Sport with an athletic scholarship. In 2020, after graduating from the university, he was drafted to the army. Samvel entered compulsory military service in Meghri N military unit of the RA Ministry of Defense. Days after the start of the war, the recruitment of soldiers began in their military unit. Despite being a recruit, on October 3, Samvel left for Artsakh. For about 10 days he fought in the most dangerous war zones of Jrakan (Jabrail), not yet possessing any skills of military weaponry, he became a remote controller of an artillery battery. Keeping his whereabouts and actions secret from everyone, Samvel showed absolute calmness. Friends of the soldier say that Samvel helped the soldiers with the orientation of the area, the provision of medicine and medical care.
On October 11, while saving the lives of his friends, he was killed by landmine fragments. The two-month soldier, Samvel Khachatryan, died in the Artsakh war for the defense of the homeland.
Aren had worked at the Santafe Cafe since 2017. In the first year he was hired as a game moderator, the next year as an assistant waiter and in 2019 he became a senior assistant waiter. He was one of the most active, dedicated and compassionate employees of the company. Aren was full of life, purposeful and a fighter who never gave up.
He was a student of the Yerevan State Sports College of Olympic Reserve, competing in the 61 kg weight category. From 2015-2016, he was the Armenian Junior Champion, from 2017-2018 Armenian Youth Champion and in 2019 Armenian Adult Champion. In 2019 he joined the national team, but left for military service.
Aren left for service on July 2, 2019. He was a sergeant spy, then a senior sergeant. The service took place in Meghri, Agarak military unit. The day after the start of the war, on September 28, he moved to Jabrayil. Until October 21, he was on the battlefield, performing a number of heroic feats to liberate positions with his detachment. Aren died on October 21. He received a gunshot wound to the shoulder during a resilient fight. He was bandaged and remained wounded on the battlefield. 3 positions were liberated with his 4 spy friends. In the last liberated position, before the arrival of the detachment coming to their aid, he received a shrapnel blow from a drone strike and died in action.
He was posthumously awarded the Medal of Courage.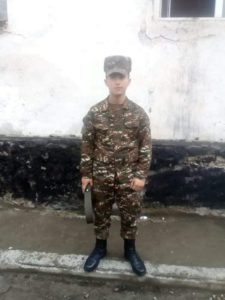 Azat worked at Pahest33 as an assistant waiter. An extremely modest, reserved and rational young man who wanted to become a judge.
He studied at the Armenian State Pedagogical University After Khachatur Abovyan, Faculty of Law. He had great ambitions, especially to deepen and develop in his professional field.
Azat entered the service in January 2019 in Martuni 2, NKR. He was a private and was due for separation in January 2021. During the war he was in Martuni. Died on October 24. Several combat vehicles transporting them were exploded by drone strikes. He received a shrapnel wound to the head and died on the front.