Kindness will save the world and the kind projects should be aimed at children and their families.  Galaxy group of companies and Bari mama Non-governmental Organization will join their efforts to implement programs aimed at supporting children with disabilities or the ones from vulnerable social groups and their families. On 1st of June, on the occasion of the Child Protection Day, the parties signed memorandum of cooperation and implemented the first joint social responsibility program for 50 beneficiary children.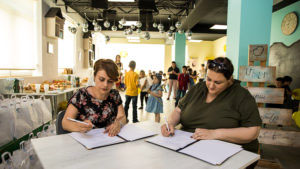 "Especially now, especially in such difficult times families of vulnerable social groups need care and children need special attention and it is our duty to be with them through direct participation. Bari mama is the responsible unit cooperation with which provides an opportunity to find immediate and targeted solutions and we hope that in small steps we will bring an enormous change in the life of every child" said head of Media Cooperation of Galaxy Group of Companies Eleonora Araratyan.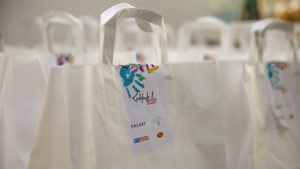 The goal of Bari mama Non-governmental Organization is to reduce or prevent the cases of child abandonment of new-borns with disabilities promoting reunion of children with their biological parents and support those families to solve both public and vital problems.  Bari mama Non-governmental Organization also actively propagates social entrepreneurship and initiates vulnerable group support programs, such as camps for children, creating handicrafts, selling and sewing centres. Cooperating with Galaxy Group of Companies Bari mama Non-governmental Organization will implement such projects aimed at the beneficiaries thereof which will have a continuous impact ensuring stability for families.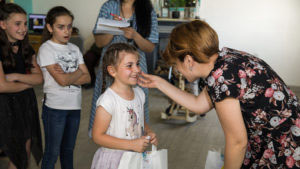 "Children's smiles give us strength to keep working. I am sorry to say that after war the number of our beneficiaries has increased dozens of times which is a large circle of responsibility and a reason to find new and creative approaches. In this regard I especially appreciate the experience and ability of Galaxy Group of Companies to turn an idea into a viable business and I hope that our parents will receive important information from Galaxy team in the course of social entrepreneurship programs" said president of Bari mama Non-governmental Organization Marine Adulyan.
It should be noted that at the event dedicated to 1st June, Children's Day, the employees of Galaxy Group of Companies personally played educational games with children and presents, namely books and stationery as well as sweets were provided by Mega Food company with love.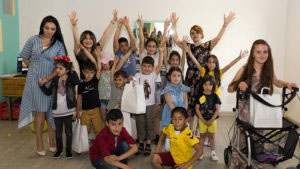 Galaxy Group of Companies, founded by Aram Khachatryan, Gurgen Khachatryan and Artyom Khachatryan, is a holding company which represents 15 companies in 3 countries. The greatest part of the company's turnover is aimed at implementation of social responsibility programs in Armenia in the fields of education, social development and arts for the development of intellectual leadership and intellectual capital in Armenia.
Bari mama is an organisation founded by the efforts of Armenian mothers the main goal of which is to support children with disabilities who have been abandoned due to disability and appeared in orphanages. Currently, the threshold of the NGO's supporters and beneficiaries exceeds.