Armine Yengibaryan is the commercial director of MegaFood company. This large importer and distributor of food, which is a part of the Galaxy group of companies, officially represents around 30 brands in Armenia, entering Armenian families through basic food and favorite sweets. Those brands include Russian market leader "Объединённые Кондитеры" holding, which unites famous "Красный Октябрь", "Бабаевский", "Рот Фронт", "Конти" brands, Russian meat market leader "Мираторг" company, world famous Heinz with its assortment of ketchups and sauces and other famous brands.
– What brought you to Galaxy? How were you employed at MegaFood?
– There is a famous expression in the labour market: "it is not the specialists who choose Galaxy, but Galaxy that chooses its specialists and management staff". In my case also that formula worked.
I happily accepted the offer to continue my professional path at MegaFood and commitment to managerial position as I realized that my vision for the company development completely complies with that of the Group's founders.
This is an exceptional workplace where no instructions are issued. The important thing here is a unique signature, style, creative mind and desire to implement innovations, the ability to combine them with the company strategy.
– MegaFood is a large, if not the largest, importer of food and confectionery. How did you get there?
– The main guarantee of our success is teamwork. Inside the team everyone realizes that the progress of a distribution company depends on sales which is achieved thanks to hard work. Thanks to right tools, effective team work and innovative steps we continue the success campaign of MegaFood.
Currently we serve 3 500 stores. One of the main achievements of 2020 was the online management of some business functions due to pandemic.
I can proudly say that during these months we did not have any cut in the number of employees or their salaries. Moreover, during the most difficult period of Covid 19, we have smoothly self-organized, switched to remote work and the service, supply and sales teams were provided with all the necessary security measures.
– How are the criminal prosecutions against the founders of Galaxy affecting the operation of the company?
– Of course it causes certain tension, but the determined decision of the founders and management of Galaxy is to keep business continuity, act in compliance with business code of conduct and keep the employees away from political processes. Thanks to that the foundation of MegaFood is very solid and even in case of a great desire it is impossible to affect it.
Any difficulty may have a negative impact on business but in case of the right work, right strategy problems may be overcome.
Upon foundation the company discovers new brands for the Armenian consumer. Today, certain companies, making use of the unstable situation around the name of MegaFood prefer to resort to various speculations, instead of working and making new brands known, they try to present the brand that was made known by MegaFood, establish themselves on the basis of the outcome of the work our company has been performing for years. We clearly see and realize everything but we will never act like them, it is against our values.
Importing products to Armenia from abroad, supplying them to the consumer, making them a part of the consumer's life, ensuring recognition are difficult path. Taking all that ready made and continuing with your own path is the easiest but ethically ugly choice.
–  How do you react in such cases?
– As a company that has a serious pool of partners, we overcome big problems with stability and determination. For example, Roshen and MegaFood have been popular in the market for years. First and for about 15 years MegaFood has been presenting the brand, it created new solutions for display representation of candies, developed for the consumer the culture of buying different types of candies per kilogram. Today Roshen is not in our portfolio anymore. We don't take it hard, realizing that such things may also happen in business. We continue to work and gain new partners. You can take the brand, but you cannot take the knowledge to make the product a recognizable and loved brand.  We are confident because we have that experience and knowledge.
It is important for us that foreign companies ask us to representing their products. It is an evidence of trust.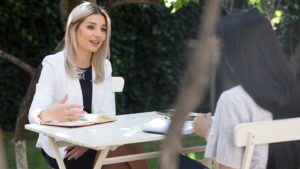 – Has MegaFood cooperated with new companies during the last one year?
– During the last months MegaFood has represented to Armenian consumer Russian meat producing leader Miratorg brand, Komili confectionery company and Savencia large French dairy producing company.
– How does your foreign partners react to the fact that media coverage on Galaxy has increased lately?
– Any speculation related to any business provides reasons for concerns. During this period our competitors did their best for handing the press releases as well as information about the events and misinformation related to our name over to our foreign partners.
However, our partners, who know our signature trust us and continue to cooperate with us and receive an honest and exhaustive answer to any question addressed to us.
It must be mentioned that the majority of media coverage related to Galaxy is about the projects and influence of this group of companies, which also provides assurance to our partners that they are dealing with an important actor of the Armenian economy.
– Is there a knot around the "neck" of MegaFood or no?.
– We do our best to prevent the formation of the knot so that it has no influence on the business, we work as we worked before and we perform our everyday work.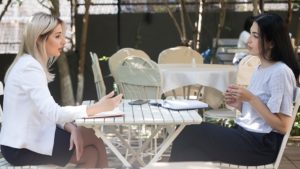 – You occupied leading positions in respect to marketing in several large companies. Tell me please, what is the biggest marketing issue in Armenia.
As the biggest marketing issue of the sector, I can single out the right synchronization of the cooperation between the sales team and marketing and organization of harmonious work. The sales team is the primary circle of the company in the market, which must have a solid foundation in the form of marketing team.  Their activity must be joint, interconnected and targeted.
Development and promotion of new marketing proposals is also poorly developed in our sector. As the company is a distribution company and not a production one, it isn't always possible to receive desired outcome in the form of a product as a result of analysis, researches and proposals addressed to the partners.
We are engaged in import, and we deal with established and ready-made products, thus, it is impossible to work without market research. We adapt to the Armenian market proposals received from different companies through continuous negotiations. We introduced a new tool for the market surveillance due to which our activity became more transparent. Due to the abovementioned the number of proposals increased and some new brands are coming soon.
The aim of our strategy is to continuously identify consumer needs and introduce innovative tools. Through continuous research, we identify consumer needs in this dynamic and changing market. Through them we determine the new proposals and ideas that we can present to our foreign partners. This is an endless and everyday process.