The experienced Italian chef Luca Carleo has been the Executive Chef of Santafe restaurant for over a month. Working with the current Chef and the service team, he strives to set a new quality benchmark. Along with the Galaxy Group of Companies, Luca Carleo is making changes to give the restaurant an authentic Italian touch.
GastroVino spoke with Luca Carleo about new projects, how to convey mood while serving customers, and a series of novelties already available at Santafe.
In the kitchen since 12
My father used to go to restaurants for breakfast, lunch, and dinner almost daily. One day my mother said it would be more profitable to have a restaurant rather than to spend so much money on eating there.
The offer was fatal: my father bought a Taverna Visconti restaurant in Milan & my mother took over the restaurant's management. There was a lot of work to do, so me & my brother were helping our mother with it.
At 12, I was doing light work in the kitchen. Over time, I got attracted to the kitchen work and not only. Everything happening beyond the door: serving guests, secrets of selling, etc. also triggered my curiosity. I started studying sales & management fields as well.
Learning in the kitchen
I studied economics. I did not go to an educational institution for cooks, as no training center would give me the knowledge I could get from working with different chefs in the kitchen. After my economics classes, I spent hours in our restaurant with the chefs trying to learn every little detail.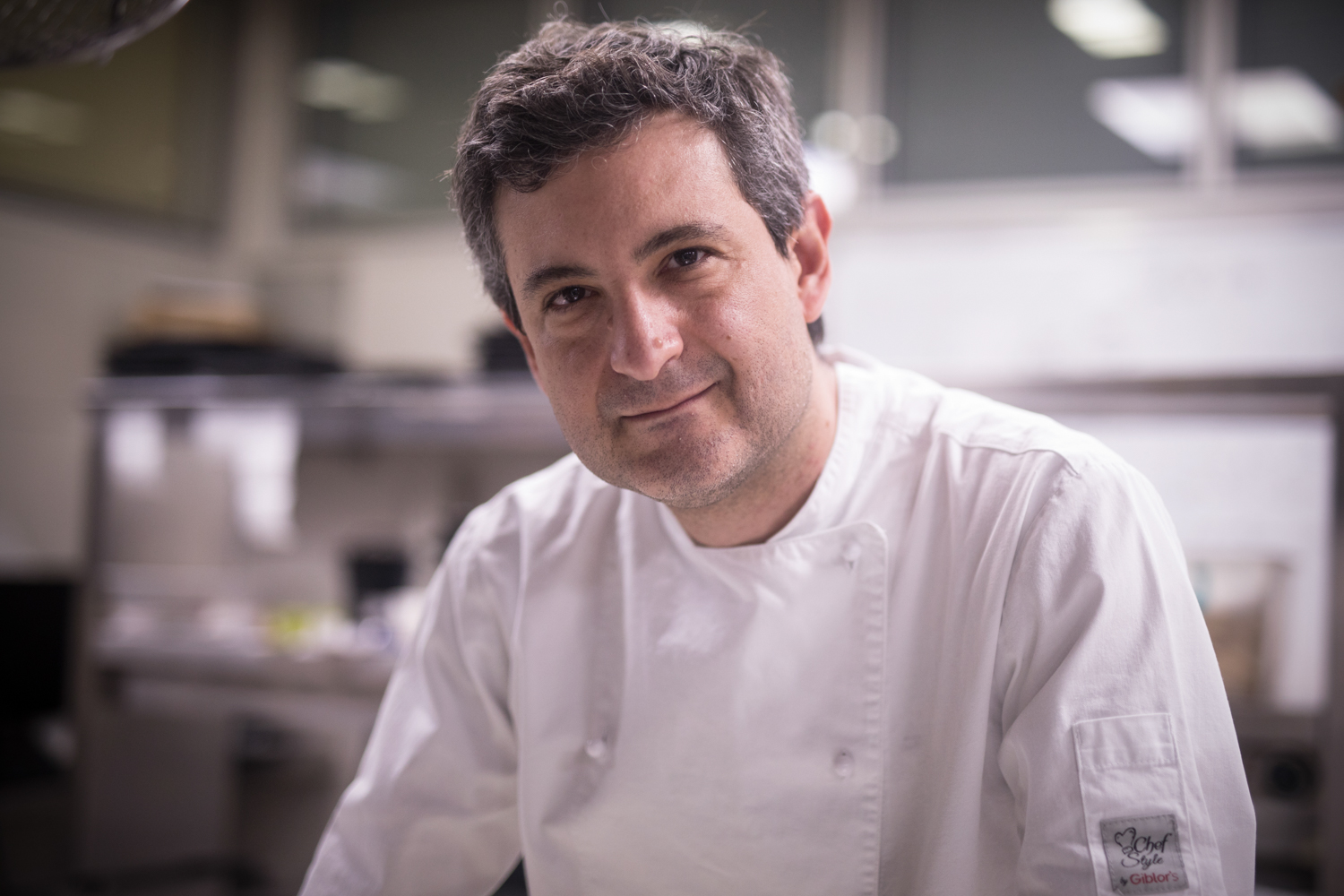 I learned the nuances of the kitchen from famous chefs Claudio Sadler and Sergio Mei. The best piece of advice I received from them is this: leave emotions out of the kitchen and be concentrated, because all your patience should be in front of the customer.
Years later, I was invited to give lessons at a specialized school. When I went there on the first day, I asked where the kitchen was. It turned out there was no kitchen. I contacted one of the schools and asked them to provide their kitchen and since I was already quite renowned as a chef, the school happily agreed. Three days a week, I went with my students from one school to another, where they learned authentic cooking.
How empty restaurants became full
In 2010, I left the family business for the mission to pave my way alone. My mother, of course, did not back my decision. She even got angry, saying that I was betraying the family. However, I left without a penny in my pocket.
One day, I received a call from the general director of the Mondadori company owned by Silvio Berlusconi. He often dined at our family restaurant. After the conversation, he asked where I had disappeared and offered to take over the management of the bar-restaurant owned by their company. I agreed.
The bar was beautiful, with a spacious terrace, but only a few visitors were there. A month later, since I had managed to find the proper concept for this place, it was always full.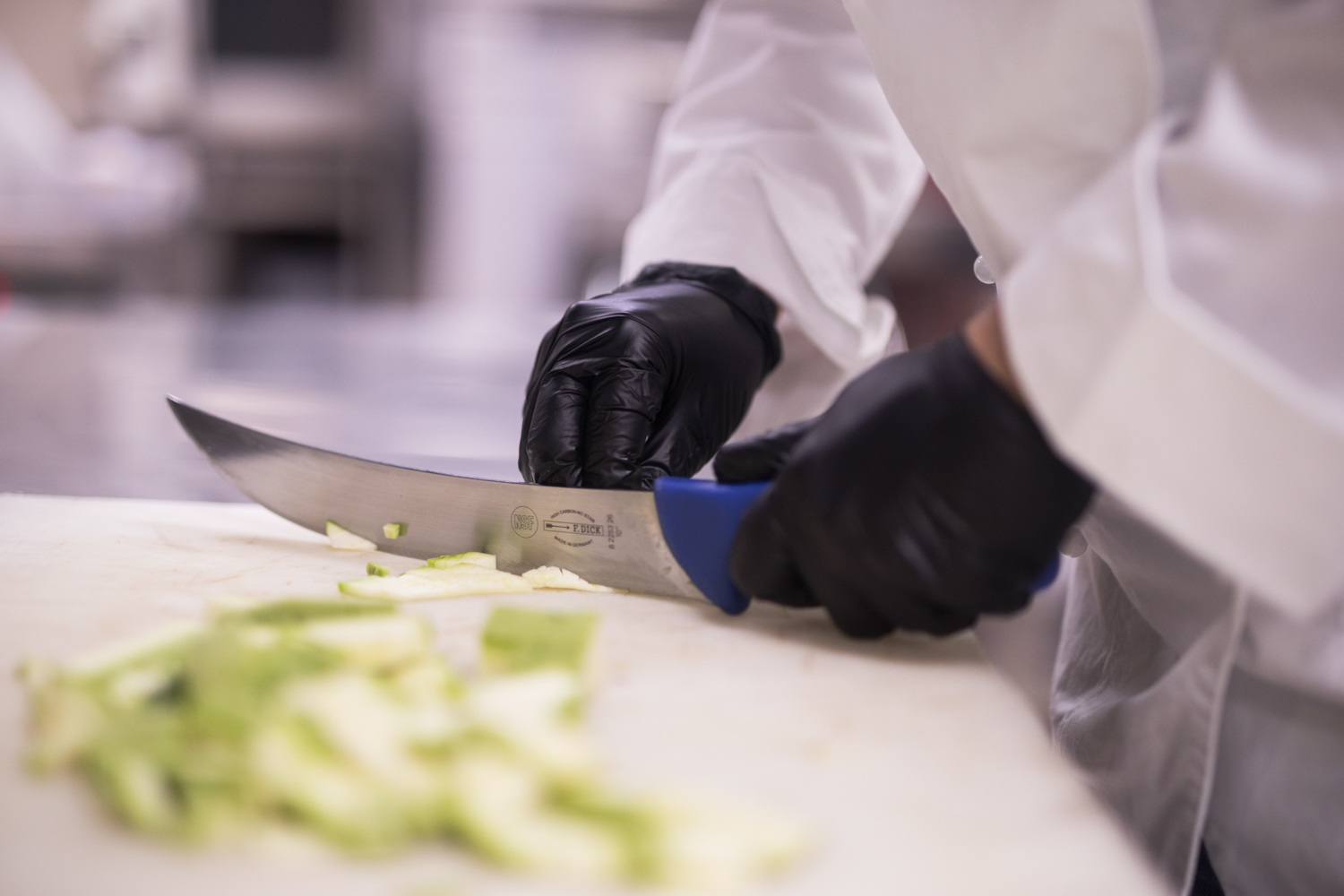 How…? I went to neighboring companies offering free lunches to the employees. Then I showed them the same food at an affordable price, but with the condition that they would come to me for lunch every day. I also organized exciting events in the evenings, such as jazz concerts. Soon everyone started talking about our bar. The first success was contagious. I started getting different offers and already had ten restaurants within five years.
Italian cuisine with Norman style and Japanese touch
I felt the need for something new. I decided to take a break and look for something unexplored. I left for Copenhagen. One day I entered the Royal Smushi Cafe. I asked the waiter: what is "smushi"? He said it is a dish similar to sushi but prepared with their unique recipe. I liked the smushi a lot and wanted to see the chef. They did not allow me to, but I was not the one to give up. I came to eat smushi three times a day for 20 days in a row. Finally, when I had already spent over 2000 euros, I was allowed to enter the kitchen.
I thanked the chef for the opportunity and asked the question I was interested in: what is smushi? The answer was brief: "It is a small dish". After 20 days of persistence, I only got that one sentence. I extended the conversation to see what was happening in the kitchen. When I understood the preparation process sufficiently, I said goodbye and left.
On the way back to Milan, I made a note in my notebook: Italian dish in Norman style, which had the form of sushi. I did not want to waste time and went straight to my partner. I said we must open a smushi restaurant. He was skeptical; why should visitors choose smushi instead of pasta, pizza, or sushi? I convinced him, and we opened the Smooshi restaurant. Soon it was recognized as the best restaurant in a popular television project, after which Smooshi was always full.
Act upwind
I am not one of those people who follow the crowd. I always prefer to go upwind. During the Covid-19 pandemic, when all the restaurants were closed, I got a call from Mexico. The restaurants were still working there, and my friend suggested starting a joint project. I agreed with one condition: it would be Norman cuisine in the Riviera Maya.
Later, when the restaurant became a huge success, my partner confessed that he did not initially believe in the idea. We made a cultural revolution. Although people in the area were walking around in beach clothes, they came to our restaurant in classic ones. I often went out of the kitchen to talk with the guests as a chef, which was new to the local culture.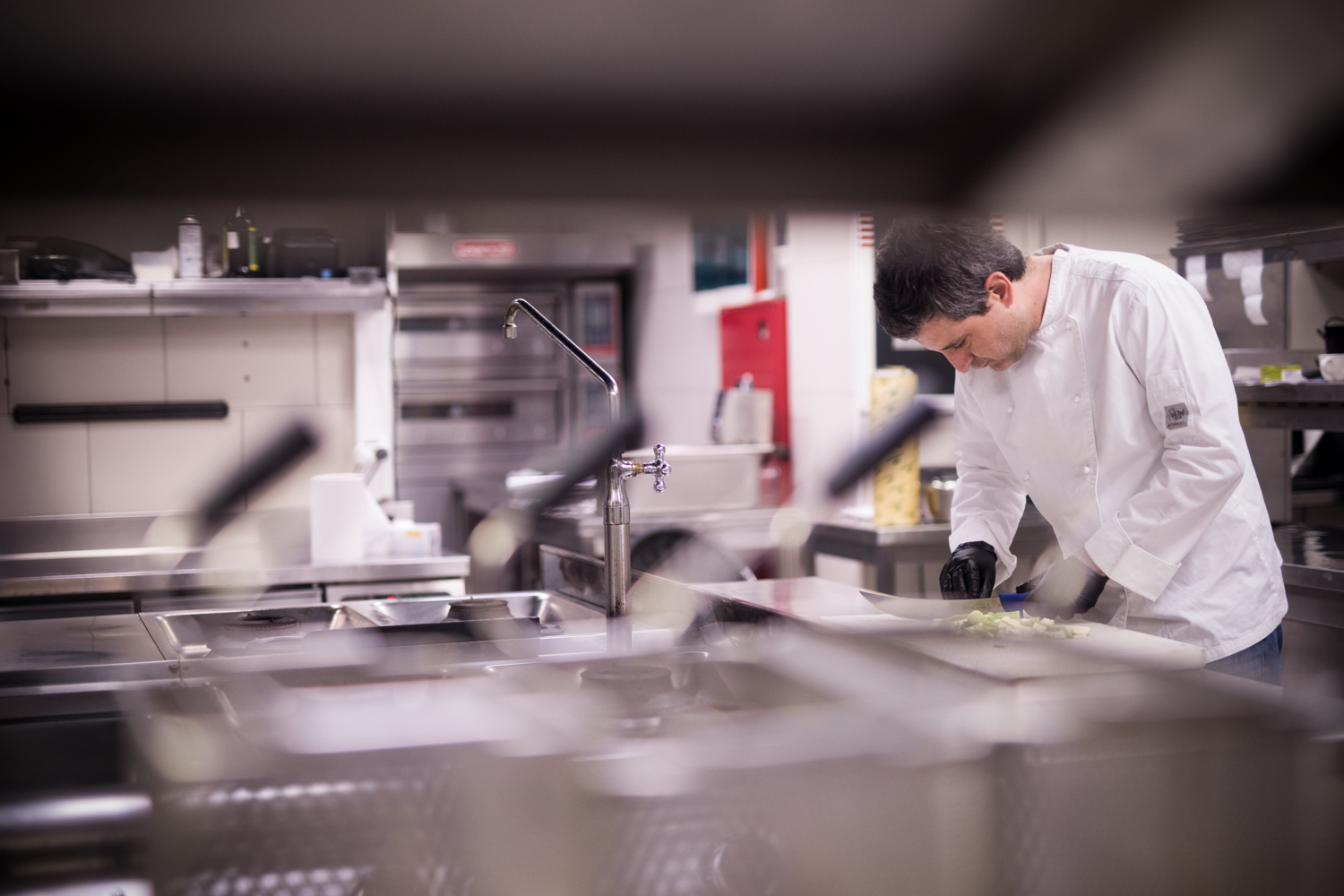 During my stay in Mexico, I collaborated with Netflix. Under the project, several young Italians who do not want to work come to the Riviera Maya to relax. However, it turns out that they have to earn their rest by working.
Some of them were brought to me. I talked to one of the participants who flatly refused to work. My instructive tone did not help; I resorted to another trick. I said that we are a high-class restaurant and this is not his place at all, he does not have a proper appearance, his manners are not nice, and he would better leave. Guilelessly, it worked. The young man began to prove the opposite.
Then, when the participants were telling how their day had passed in front of the camera, the project manager called me and asked how I managed to completely change their way of thinking in one day.
Heading to Yerevan to make changes
When I received an offer from the Galaxy Group of Companies, I had many other invitations from different countries. Everyone tried to lure them with high salaries. But I accepted the offer of the Galaxy founders without even asking how much I would be paid.
The secret is that they want to bring changes to Yerevan and think we can do that together. This mission was enough for me.
I have worked with many companies in different countries, so I can clearly state: Galaxy Group stands out in the market. The Galaxy founders and I share the same values; we have the same vision. When communicating with them, I feel how much they love Armenia, and that love has also transferred to me.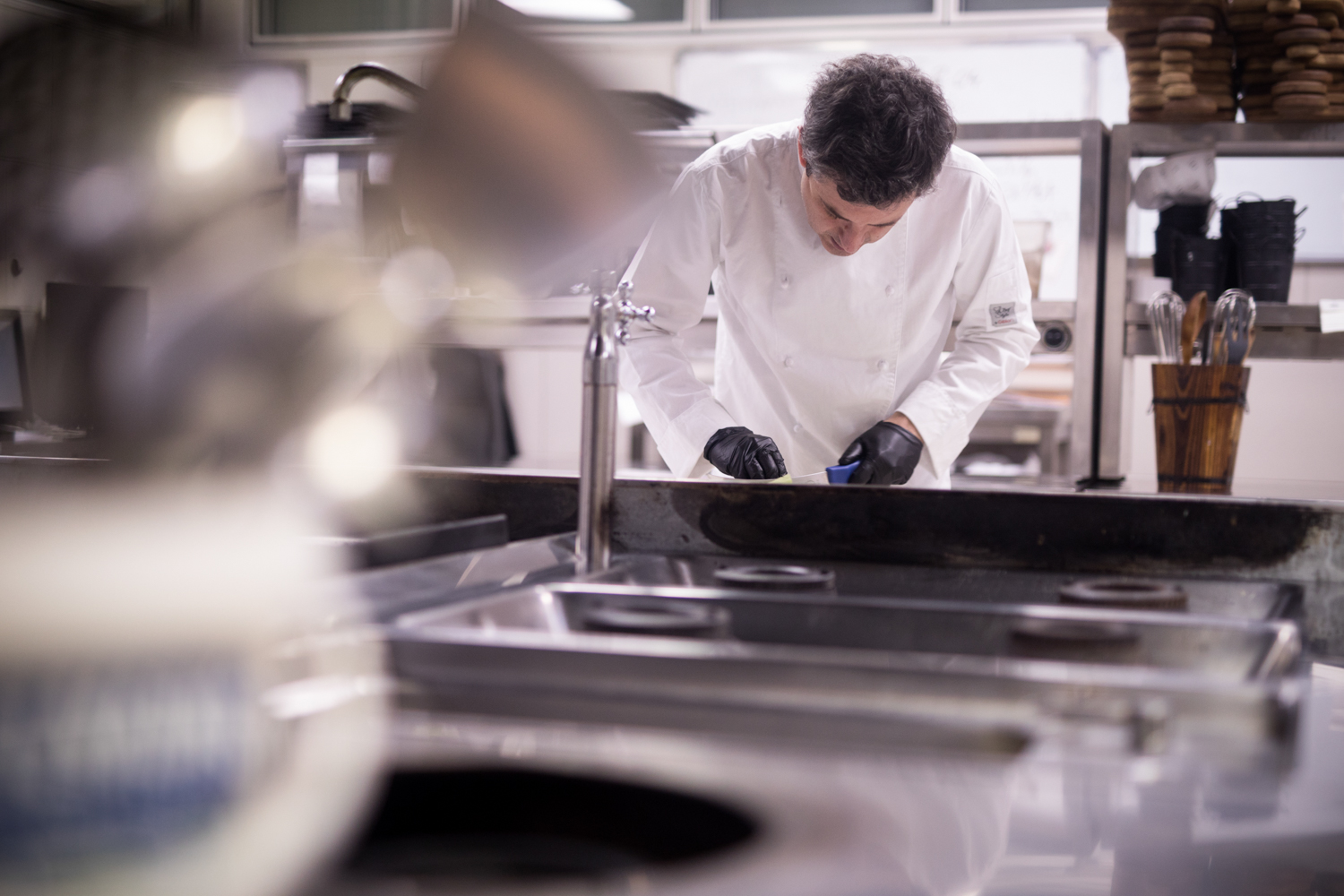 I first came to Yerevan in March 2023 to get familiarized with the environment. Together with the representatives of the Galaxy Group of Companies, we started visiting restaurants specializing in Italian cuisine. I then understood what the founders meant when speaking about the need for change.
Many dishes served as Italian do not exist in Italian culture. People here think that Salsa Napolitana or Pasta Alfredo served here is from Italian cuisine, but in fact, they are not. In Italy, we do not use high-fat cream, different types of fats, but only extra virgin olive oil.
The customer can fantasize, and the chef can cook
At Santafe, we do everything for our guests to feel like they are in Italy. We use only natural and ecologically clean products, as Italians do.
In Armenia, I have noticed that servers do not take orders with even the slightest deviation from the menu. Even the simplest change is impossible. It is no longer like that in Santafe. Guests can feel free to say how they want the dish to be prepared and with what ingredients, even if there is no such dish on the menu, to order what they want.
We have also completely changed the menu. In Santafe, we have Italian dishes you cannot find anywhere in Yerevan. I will also serve myself, come to the table and talk with the guests, which is unusual in Yerevan.
"Flirting" through dishes
Servers in Yerevan restaurants, for some reason, have gloomy faces. Imagine if I approach a customer and ask with a frown face, "Would you like some pasta?" They will probably hesitate to answer. Meanwhile, suppose I present with a smile and admiration that we have pasta fusilli with cherry tomatoes, basil, onions, extra virgin olive oil, and parmesan. In that case, I will get a completely different answer, although the proposed dish is the same. To me, serving food is like "flirting".
People come to a cafe or restaurant to relax and to forget some problems for some time, so the servers should convey a cheerful mood to them, the feeling of happiness.
I want people working in the service industry to understand that there is no more wonderful opportunity than communicating with different people daily, conveying joy to them, and discovering something new.
The Santafe employees are doing quite well with these new service approaches; they follow my advice. Here is the difference between an executive chef and a simple chef. The executive chef is responsible not only for the kitchen but for everything. He changes his mindset according to the culture, takes responsibility for risks, leads everyone, and forms one family, from the dishwasher to the company managers.
Our mission is the key
For many people, work is just a means to earn money. I am against this approach. The most important thing is the mission that you carry out, the vision with which you look at the world and seek to reform it.
I am here in Armenia because I see how we can revolutionize people's thinking and culture and help them smile more with the Galaxy Group. Yes, there are many problems, but we can be happy by appreciating what we have.
I love Yerevan very much; I feel at home here. I want to stay here, welcome people, and say: I am from another country, but I am with you.
And, of course, I am grateful to the Galaxy Group of Companies for the opportunity to bring positive changes together.
Gayane Yenokyan
Photos by Emin Aristakesyan