"Complex situations don't always require complex solutions," says Elina Gabrielyan, Deputy CEO at Galaxy Group of Companies.
She is responsible for all matters of business operation and financial control of Galaxy Group. In an interview with Banks.am, Elina Gabrielyan speaks about vital decisions, making the most out of crises, victories and defeats.
Galaxy impressed me from the first interview
I have been with the Galaxy Group of Companies since 2011. I was in my senior year at the American University of Armenia, and began thinking about work opportunities. My second job interview was at Galaxy, and the next day I was already employed.
After the interview, I was very excited because of the professional questions and the content of the interview. My first meeting was with former Financial Director Minas Sahakyan, which was very important. The next day, I also met Gurgen Khachatryan, one of the founders of Galaxy, and the conversation with him also had a great impact on my decision to work here. From the very beginning, he said, "we are recruiting young people with potential to bring the best practices to Armenia." Now, looking back I see that the average age of our team is indeed 28-34 years old, and it seems that we have reached the goal of bringing in the best practices in some areas.
Monitor and support
Since Galaxy Group's portfolio includes many companies across different industries and segments, there needs to be a connecting link between them and the Board, the Director of the Group of Companies. Our team is that link, it summarizes the obtained results and tries to formulate new goals. Our mission is to support the companies as much as possible. As we say, we have two main functions: support and control. But, of course, support has a bigger place (smiles – ed.).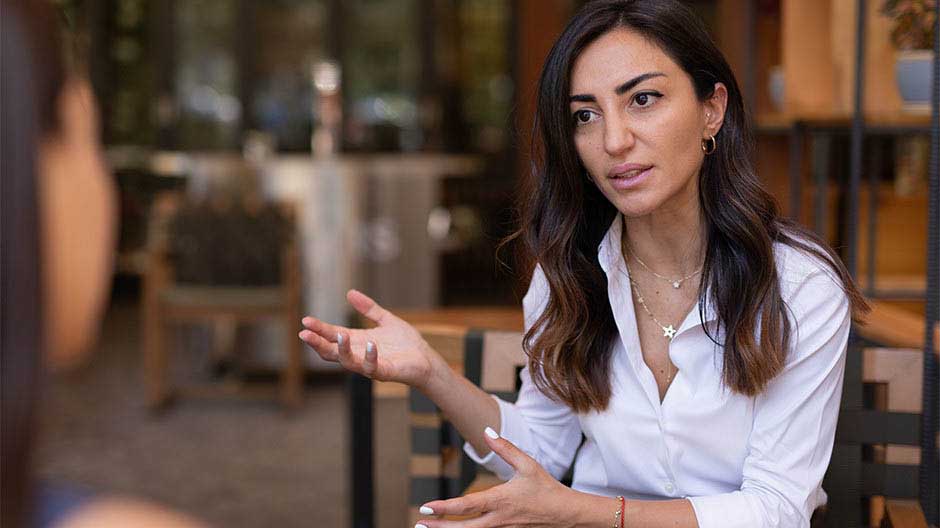 Complex situations don't always require complex solutions
If I talk about personal qualities needed for the coordination of the segment I'm responsible for, I will first of all mention the ability to make decisions in uncertain situations. Classic literature says that to make the right decision, one must consider all the alternatives, think about probabilities, calculate possible outcomes, and evaluate utility. An interesting thing has happened to a professor who taught this theory at Columbia University. One day, he was offered a job at another university, and for a long time he couldn't decide what to do. One of his colleagues told him: "Consider the maximization of expected utility, you have been teaching this theory for many years, haven't you? Use it." In response, the professor said: "Well, it's a serious situation" (laughs – ed.). I want to say that the theories and the tools that can be applied in case of known risks and predictability of possible outcomes cannot be applied in case of uncertainty. The so-called "black swan" can always appear, which you didn't even know existed until you have met it yourself. Therefore, a more adaptive approach is needed for making decisions in uncertain situations. One thing is clear, complex situations don't always require complex solutions, and time-consuming calculations are not always the best approach. In any sport, when an athlete tries, for example, to kick the ball to the goal, he doesn't make calculations with complex formulas, he simply focuses on the ball and the goal, his ultimate end goal, and tries to move toward it. The same can be said about making decisions in business. It is important to focus on and have at least one valid reason which this or that decision has been made for.
Find a position where you are strong and "play" it
When I look back on my journey, I see that in any situation I chose the most difficult of all possible options. I was often more interested in the journey than in the outcome. I started playing basketball in the 4th grade, out of all the sports groups it had the most complicated rules, especially becasue I am not very tall. Playing basketball and performing well was a challenge. Since being tall is still a serious factor in basketball, I started looking and found the position, the place where I was effective and helped the team. It taught me a lesson for life: in every situation you can find your right "position" and "play", "compete" there. I played center, developing game strategy, managing the game and motivating the team. Continuous work can lead to success even in areas you are not good at. When we went to trainings twice a day in summer, I noticed that my height remained the same, but thanks to hard and continuous work I learned how to make a slam dunk (a shot in which a player thrusts the ball down through the basket- ed.).
In general, for me sport is a very important factor for personal development. It teaches you to strive, to lose, to respect and not to underestimate the opponent. Team sports are even more important from the point of view of forming a network and developing abilities to work with a team. Basketball was the beginning for me. Then, every year I tried a new hobby, set goals to develop new skills, from classic to extreme sports, languages, dance. I spend so much time on everything until I have a conditional "recorded success".
Words like "can't" or "impossible" don't exist at Galaxy
There have been many challenges in recent years, and our Group of Companies was not spared from them either. There was a period when I used to say: we have gone through everything except for natural cataclysms. It's interesting that all this has probably only affected us in a positive way. When I try to remember the pre-Covid times, I fail because now we are living in the "new normal". I think during this time we have started to work with much more adaptive approaches, we have become more flexible. Without it, it's now impossible to succeed or protect against risks. The only thing that has not changed and remained constant for us is that the words "can't" and "impossible" don't exist. If there is a problem, it needs to be solved.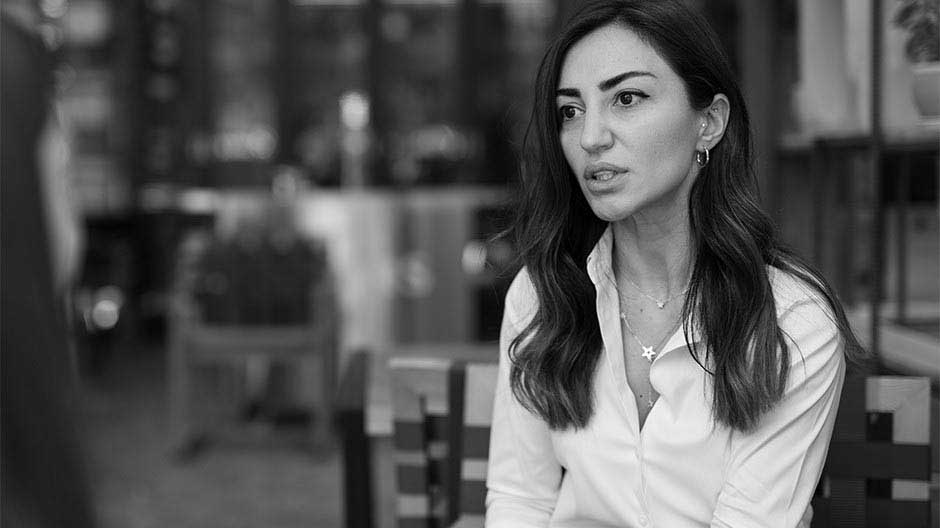 There is no crisis from which something good can't be learned
If we look at history, the worst events and crises are followed by a certain rise, growth. For example, many favorable reforms were implemented after the World War 1 and World War II, one of the most obvious changes was the increase of women's role and the elimination of gender discrimination, a number of reform acts were also signed in the spheres of education, healthcare, and urban development. Usually, a crisis makes people mobilize all possible forces. When everything is OK, you are in the comfort zone and you can allow yourself not to think about negative things, not to pay attention even to some painful issues and continue with your everyday life. When there is a situation where you struggle for your existence, you mobilize all your forces and almost always achieve certain results. There is no crisis from which something good can't be learned. You can learn from any situation and use what you have learned later.
After all the crises we have endured, it seems that the opposite process is taking place in our society. Instead of mobilization, unfortunately, I notice a tendency to compliance. I used to think that the society can change itself from the inside, now I accept that upbringing and education are the basis of the society's value system, and their foundation is wrong, because the political and economic systems are failing. I fully agree with Daron Acemoglu's theory that in order to create a developing state, the consciousness of powerful people should be changed first, and in order to create a developing society, one must have a state where the widest possible masses of people can prosper, which has the necessary infrastructures for economic growth, and saving, investing and being innovative is encouraged. In this case, I think, the consumerist approach of the society will also be broken, a sense of belonging, responsibility and a drive to protect what we have created will be formed.
Victory, defeat and hope
In order to be able to describe something as "the greatest victory" in my life, I have to compare it with a success story. In my opinion, to be called "the greatest" that "victory" must somehow affect our reality, the quality of people's lives. If, for example, you are not a doctor, a scientist or an engineer, it is quite difficult to change the reality around you, to influence it. So, you just have to do your job well, play fair: there are targets that require continuous work to achieve. With this, you will contribute to the global reform, and you will be able to call the result a victory at some point.As for defeats, the biggest and the only defeat is the wounded, bleeding state of my birthplace, Artsakh, and at the same time the dream of seeing Artsakh healed. Until this dream turns into hope this is the biggest loss.