In an intense final match against Galaxy team, Megafood team secured victory, becoming two-time winners of the "Galaxy Champions League" futsal tournament. Despite the Galaxy team's impressive skills, the outcome of the game was ultimately decided in the last few minutes.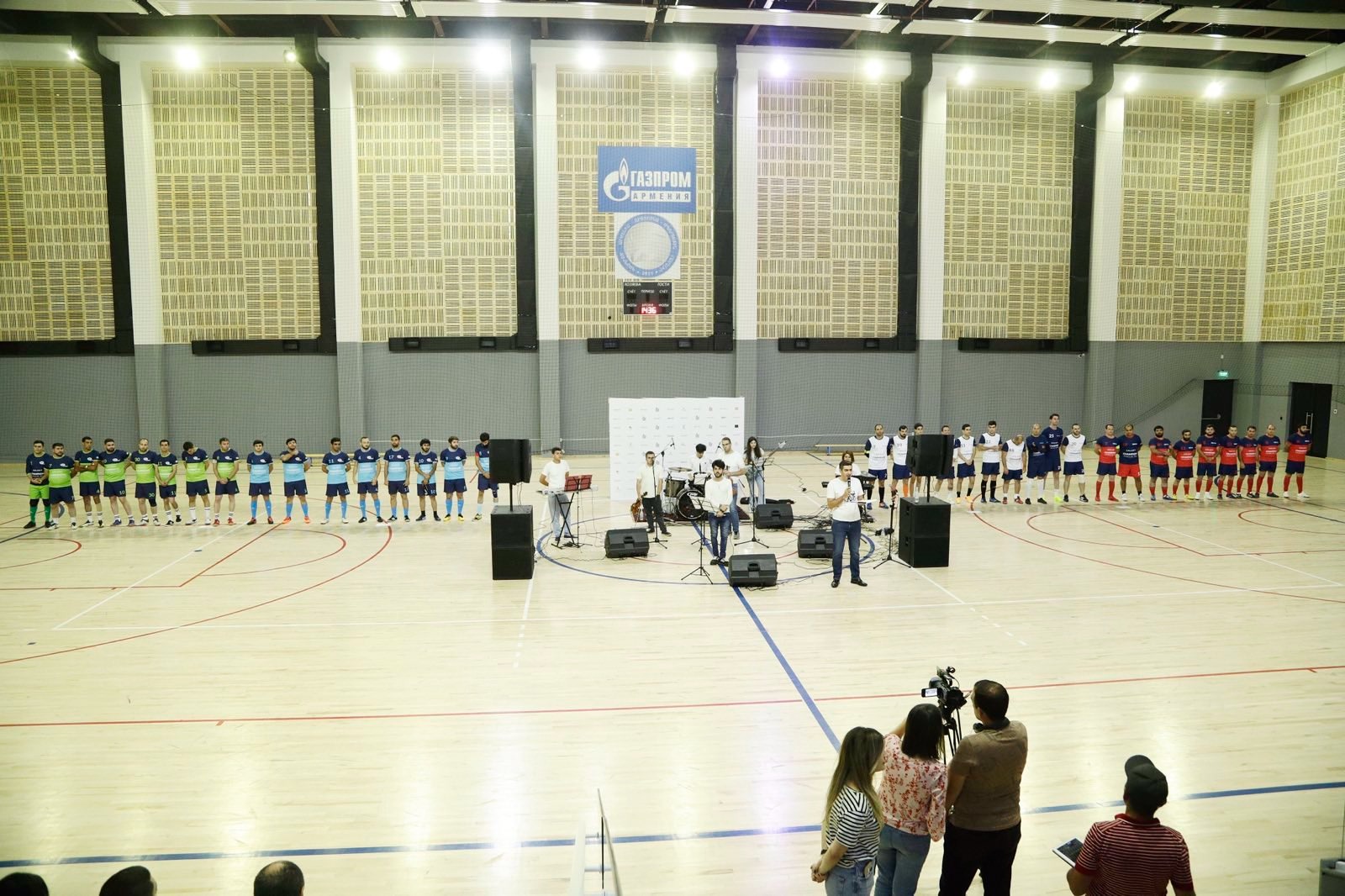 The tournament, organized by Galaxy Group of Companies, concluded its third edition, providing fans with active, exciting, and goal-filled moments.
Participating teams from Galaxy Group were: Galaxy, Megafood, TI'ME, YerevanMall, Paul, Santafe,  Ucom, and Ucom Glory teams. Each of them showed a memorable game, putting all possible efforts to become the winner.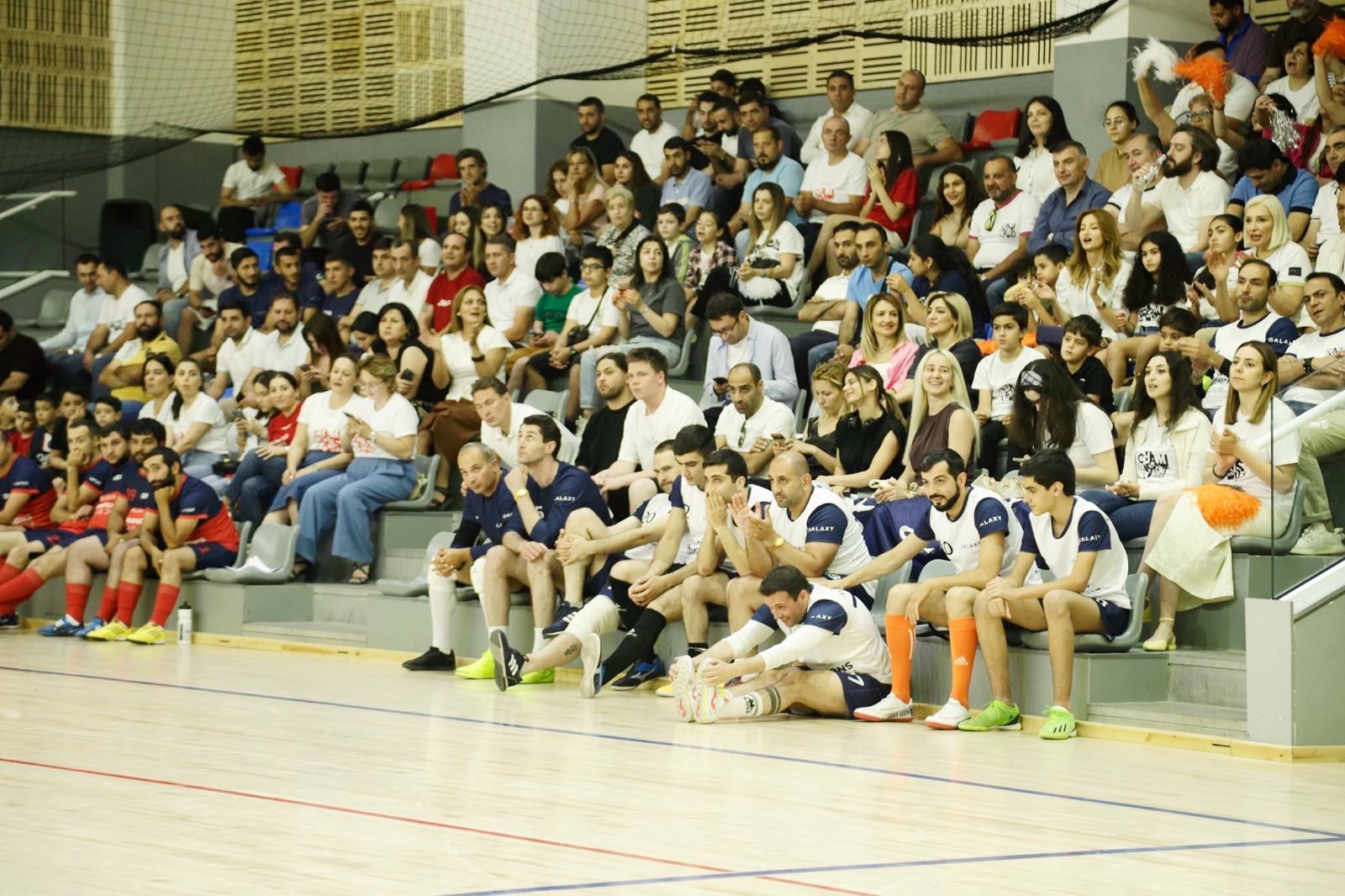 It was interesting that the third-place cup was guaranteed to be won by Ucom this year, regardless of the outcome of the competition, because both teams of the Company competed for it.
The tournament's top scorer was Artyom Khlghatyan from Ucom, while Sargis Kadrjian from Megafood excelled as the goalkeeper. Additionally, the best fans were recognized, with the employees of the Ucom company showing exceptional warmth and enthusiasm in their support for their teams.
 "The tournament, brimming with spectacular games and emotions, once again showcased our unwavering commitment, unity both within and beyond the workplace, and the indomitable willpower and team qualities that define champions, transcending the boundaries of individual companies," said Aram Khachatryan, Co-Founder and CEO of Galaxy Group of Companies, during the closing ceremony.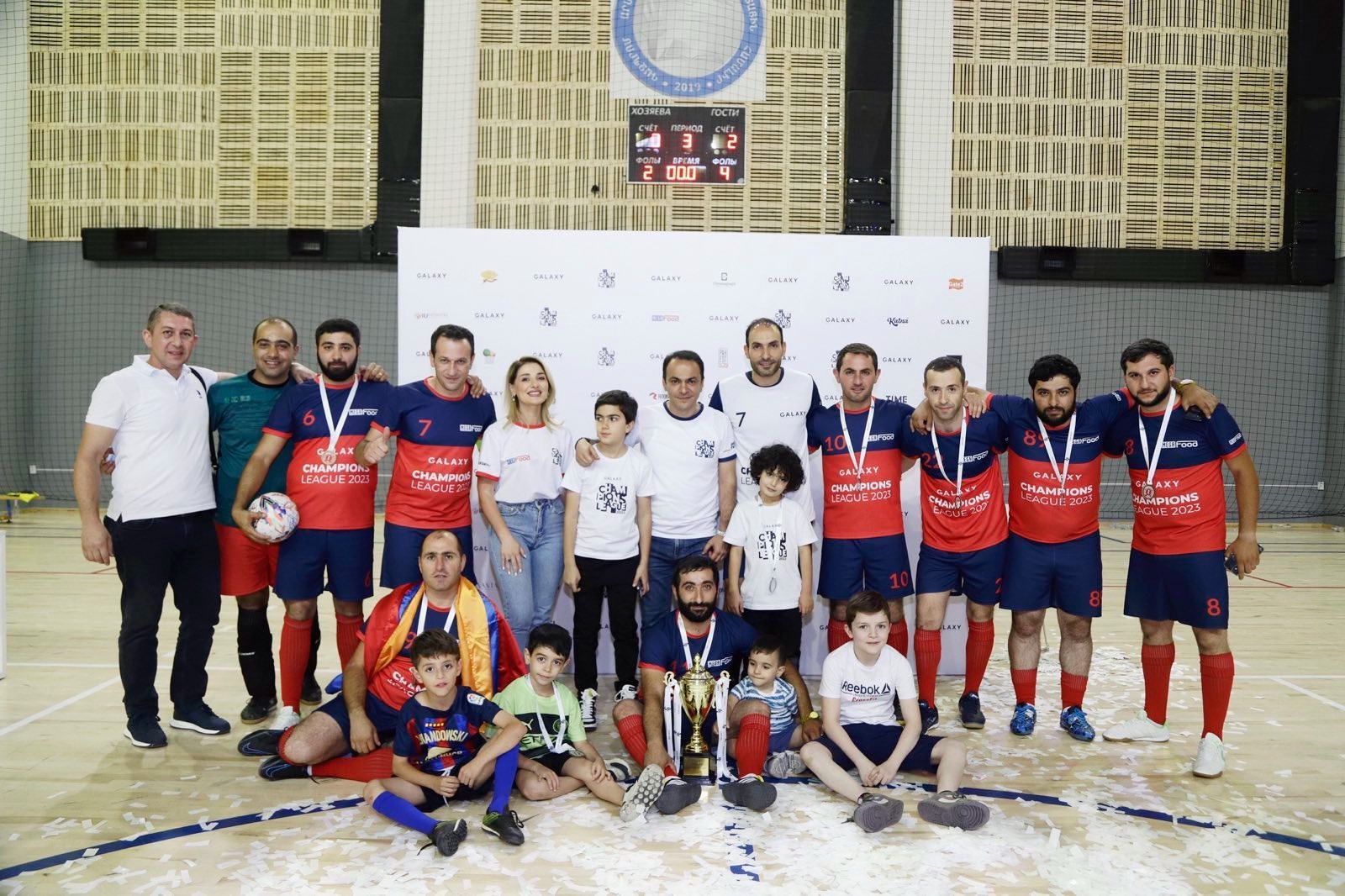 On behalf of the founders, Aram Khachatryan expressed gratitude to all the teams, coaches, fans, referees, and organizers who contributed to the resounding success of the tournament.
"I am tremendously proud and exhilarated by this victory, which, much like in 2022, immortalizes the name of the Megafood team in the tournament's history. The fair and spirited competition has fostered a stronger bond among the employees of the companies within the Galaxy Group. I extend my sincere appreciation to the founders and organizers, eagerly awaiting the upcoming tournament next year, which undoubtedly promises to be even more memorable," expressed Armine Yengibaryan, CEO of Megafood Company.
The "Galaxy Champions League 2023" tournament took place in the "Educational-Sports Complex" Enterprise of Gazprom Armenia CJSC.  The branding and organizational work of the tournament was carried out by the AxelMondrian & Partners, a certified consulting and communication firm.
*** Galaxy Group of Companies, founded by Aram Khachatryan, Gurgen Khachatryan, and Artyom Khachatryan, is an Armenian holding company that represents 15 companies across three countries. The company places significant emphasis on implementing social responsibility programs in Armenia, particularly in the fields of education, social development, and arts, contributing to the overall development of the country. These efforts reflect the company's commitment to making a positive impact on society.