Armenian PR Association which for already 5 years has been identifying the best on the basis of research results, announced the summary of the results of the 2021 research in the field of Public Relations and Communications. Galaxy Group of Companies was recognised the winner in 2021 Armenian PR Awards' nomination "Crisis Management of the Year" for ensuring rightful communication in overcoming of the crisis in Ucom. Two state agencies, namely the Ministry of Health (Covid-19 pandemic) and the Constitutional Court (crises over the court) were competing in the same nomination.
"The best strategy for crisis communication is the truth and acting from the position of truth", Galaxy Group's Chief Communications Officer Shushan Harutyunyan said receiving the award and thanked the business community and partners for symbolic award and appreciation.
Dr. Vazrik Basil, a well-known German speaker, communication specialist chaired the Armenian PR Awards 2021 Committee, which included Armenian and foreign specialists of the field. To compile the list of the award winners, the association's research team examined the programs and initiatives implemented by the RA state agencies, financial institutions, local and international, political, cultural, social organisations. 1925 respondents, namely public relations specialists, political scientists, artists, psychologists, media representatives, experts were interviewed. Media publications and videos were monitored for a year, and the "Rumors" automated monitoring system was used.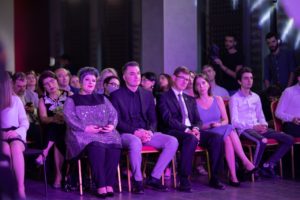 Let us remind that on 9 April 2020 Ucom faced a management crisis that was accompanied by political pressures, the actions of the raider attack and the privatization of the company by the minority shareholders. Gurgen Khachatryan, Co-founder of Galaxy Group of Companies and Chairman of the Board of Directors of Ucom, announced the following: "…at the level of high-ranking officials of the country, I have been demanded both directly and indirectly (including during meetings), accompanied by severe public pressure, to alienate Ucom for an unprofitable offer, …Ucom is not for sale, neither is our dignity". One year later it was established that though with difficulty, Ucom team succeeded in overcoming the crisis in the company.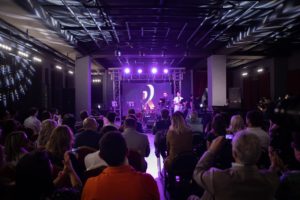 The Armenian PR Awards is the initiative of the Armenian PR Association. The Association was established in 2006 and has been contributing to the development of the field through educational and social initiatives. Astghik Avetisyan, PhD, Associate Professor of YSU Faculty of Journalism serves as the founder-president of the Association.