Shushan Avagimyan is the Director of Business Development at Yerevan Mall shopping and entertainment center, which is part of Galaxy Group of Companies. Prior to moving to Galaxy Group of Companies, she worked in PanArmenian Media Group as Head of Marketing and Public Relations Department and in Ameriabank as a Marketing Specialist. Banks.am talked to Shushan Avagimyan about achieving success and a woman in leadership positions.
Finding the balance
"I manage to maintain the balance between the family and work. This is a skill I have acquired over the years and with years of experience."
At the very beginning of our conversation Shushan Avagimyan says she does not like working 24/7 and does not understand people working with such schedule.
She is convinced that successful people are those who are able to manage time properly, have a meaningful life and the ability to manage time. Working 24 hours a day deprives a person of the opportunity to be happy.
"You have to take into account a simple formula – to succeed you have to be happy and when you are happy, you succeed. Life loves successful people. My experience testifies it."
She considers her family to be her backing and guarantee of her success and insists that when the family firmly backs her she gets a completely different energy and strength to achieve more.
"If at least one person in the world believes in your success, then you, by all means, succeed. There was no case my family and children pushed me back from my goals. On the contrary, they gave me wings and believed in me and the path I have chosen. It all depends on the right balance. When you manage to balance family-work relationships, everything goes its own way. This is a challenge, but a surmountable challenge – hard work is needed, which brings its results."
Key to success
"Success and happiness are not certain phenomena, they consist of small particles. Happiness is harmony with yourself, the world around you and everything you love."
According to Shushan Avagimyan if you love your goal, job, you cannot but succeed, if the work is not only a way to earn money. She claims that love towards her work is the basis of her promotion in Galaxy Group of Companies and Yerevan Mall.
"I love my job very much, I love what I do and the responsibilities I have. For me, the success in work is the meaningful life based on some great phenomenon, the consciousness that you are on your place doing the right thing. When doing any work, there comes a moment when your manager, your team, the client are dissatisfied with you. And if you do not like your job, in such moments you will consider yourself a complete failure and unhappy. If you love your job, you will accept it as a challenge.
– Do you consider yourself a career woman?
– Unfortunately and fortunately, I consider myself a career woman. When I started my career, I was very ambitious, I was constantly striving for the top and I considered that what I had was not enough. Now I have slowed down more, I have reduced the speed, giving way to harmony.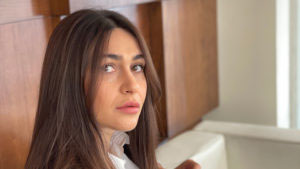 At this moment I am in the part of the pyramid when my basic needs are met and I am in harmony with myself and the world. Running for a career is in the second place at the moment. My mental health, family and peace are paramount."
Disputes inside
"I do not argue with myself often. I do not reprimand myself much for mistakes, because life consists of ups and downs, falling and rising, making mistakes and learning while correcting those mistakes."
Shushan says she is at peace with herself. She often has monologues and after any failure she is being grateful for the experience.
She believes that mistakes should be taken into account, one should not argue with oneself often and reprimand for them.
"Being reprimanded for something creates emotional tension which does not lead to rational steps. I always and in any case try to maintain my emotional and mental balance.
When a decision is being made and the people in the room are looking at me with an expectant look and when at that moment I clearly know that I am expected to give the solution to the issue and the conclusion, I start talking to myself. In those moments I realize that with my steps I am responsible to a number of people and for a number of people and I cannot avoid the internal struggle. This is the case I feel extremely responsible."
Everyday examples
"Shushan is mostly intolerable in everyday life. Because of my great love and care, I am becoming intolerable and often cross borders, but I realize it later."
Shushan, who wears the children's names in the form of pendants around her neck, has two sons – Ray is 1.5 years old, Eric is 12. She says everything is still easy with Ray, he is in the stage of satisfying the demands of love and attention. It is more difficult with Eric at this stage. They overcome the period of adolescence together and try to solve any issue peacefully.
"It is a very emotional, vulnerable stage in Eric's life and I am convinced in one thing – in the age of adolescence of children we should be engaged not in the upbringing of children, but of us – parents. This should become a law for all of us. Teenagers know everything, they have their opinion on any issue and it should be taken into account.
Besides, we should not forget that as a parent you are the very first example and responsible for the formation of his behavior and lifestyle. I believe that heredity, family and society shape children and people. We can do nothing with heredity, but the institution of the family, from where successful or unsuccessful people come out, must be established. If you continuously reprimand your children for their mistakes, you should be prepared for them to become unsuccessful people. I am trying to serve as an example of how to fight.
I feel especially big responsibility here because having two sons, I realize that tomorrow when they become full members of the society they will have the example of their parents before them. Yes, I give them little but quality time, I work a lot, but they see a working, purposeful, unyielding character next to them."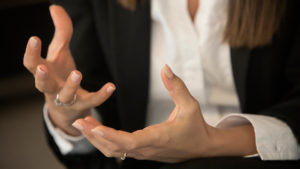 "My husband's opinion and approach are very important for me in any issue. We always listen and help each other. Each of us knows the strong side of the other and expects support, taking into account that strength. "
Woman in business
"A woman's place is not only in the kitchen, but also in business. The days when women were only housewives have gone, today women are decision-makers."
40% of the decision-makers in Galaxy Group of Companies are women. Shushan claims that this number can and should be expressed in public life as well. She wonders why the majority is convinced that a woman is a worse leader than a man.
"A woman is more multi-layered, emotional and, based on my experience, I have understood that being a woman leader can also be a wonderful experience. There is a stereotype in Armenia – if a leader, it means a man, if a board of directors – a men's board.
There is a biased attitude towards women in leadership positions but I have tried to break these stereotypes and prove in time that with her knowledge and skills a woman is not inferior to a man. A woman is the one who creates one of the most important projects of life – family and children. And if she succeeds in this extremely responsible project she succeeds in business. At the beginning of my career I had a lot of fears, but over the years I managed to have my decisions taken into account."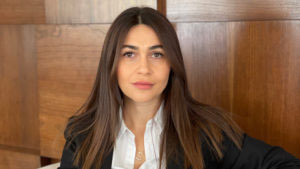 Marketing specialist Shushan Avagimyan is admired with Michelle Obama. She is of the opinion that if not Michelle, there would not have been President Obama. She is a woman with a very serious experience of leadership, believing in man, advancing and inspiring a man.
I admire Mother Teresa for her fundamental grounds. Angela Merkel is also in this row – not being a mother she is the one responsible for the development of a whole country.
Star Galaxy
"I have appeared in Galaxy by chance, at the invitation of Yerevan Mall director when the mall was not open yet."
"Yes, I am as old," she jokes, noting that November 1 marks the 8th year of working in the mall. Shushan, who started her career from the lowest scale, remembers that she received the invitation to work in the mall when she was still working in PanArmenian Media company as head of the marketing team.
"I did not love the media sector and I always knew that it is not what I want to deal with. When I received the proposal from the director of the mall there was only the building of the shopping center. I agreed and soon I already found out that we all would be sitting and working in one office because the construction and reconstruction were underway and nothing was ready. This is the period when the most ambitious goal was set – to make the mall the leader in the market, one of the most favorite places of people – what it currently is. The teams gradually began being formed. We started working very, very hard but what the most important thing is we believed in the goals we had set."
Shushan Avagimyan says she has always dreamt of being a part of a big project and her dream came true in Galaxy. She said Galaxy is a group of companies with great opportunities and ambitions where she has her unique place.
"Working in such a company presumes being ambitious and keep on improving yourself. I have got Master Degree in Business while working here and I also realized that if you work in Galaxy you have to study all the time."
Galaxy has a very serious participation in our economy, it runs many different businesses. Galaxy recruits the "stars" of the sector, tries to surround itself with the best, which is an important business decision. Education, caring for the employees, believing in the common goal and vision plays a significant role here.
Yerevan Mall formed a culture
"Yerevan Mall formed a culture that you don't need to hurry and make quick purchases and leave the shopping center but you can go and spend time there with the whole family. Shopping and entertainment culture was formed in Yerevan Mall."
In the solution of this issue Shushan Avagimyan does not deny the key role of Dalma Mall as the first mall and says that they have jointly achieved the formation of this culture. We are worthy rivals and good friends.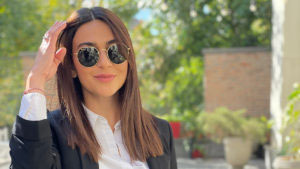 "The peculiarity of our business is also that as a business, we must clearly realize that we are dealing with different people, different social groups, different wishes, why not with people of different nationalities, races and religions and the services we provide must be understandable and available for all of them. Therefore, we are trying to speak in the most different marketing languages and technologies to make the atmosphere, services and lifestyle of Yerevan Mall everyone's favorite. It is really a challenge which is being successfully overcome because a knowledgeable, experienced and efficient army of employees who believe in our ultimate goal and path stands behind the management staff."
Lusin Mkrtchyan
Photos: Emin Aristakesyan