1st of May is the International Workers' Day. On this occasion Banks.am interviewed the co-founder of Galaxy Group, one of the largest holding companies in Armenia and the heads of the companies operating under the Galaxy Group. We asked them what is the principle of employment in large companies, how are teams formed and what is the work culture?
ARAM KHACHATRYAN
Co-founder and CEO of Galaxy Group of Companies

While talking about the selection of employees, at first, perhaps, the requirements for employees are considered. But in our team, we encourage that first of all importance is attached to the fact what we should do as an employer to ensure effective conditions, what kind of culture we should create for the best ones to be eager to join us. In the end, the development of our companies is based on human capital and the institutional ground formed by the synergy of our teams that ensures business continuity.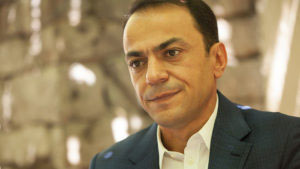 In this context I would like to emphasize that we attach great importance to continuing education, thus, helping our employees to acquire or enrich their knowledge base, management skills in such universities as Sheffield, Oxford, Columbia, Stanford, Harvard. And our position is that the Galaxy's intellectual potential shall also serve outside Galaxy for the purpose of educating and training the students of our universities. Because today's students are our future employees, future managers.
At the same time in our teams, importance is attached not only to professionalism but also values such as virtue and patriotism. It is due to this value system that we are able to overcome the difficulties, moreover, we are determined to undertake new initiatives and projects in Armenia and the region. In this sense, every employee of Galaxy Group of Companies has exceptional participation in our socio-economic development agenda with daily work.
VAZRIK SEKOYAN
CEO, Yerevan Mall

144 persons work at Yerevan Mall and it is very difficult to be guided only by one management model as you are working with people having various professions, qualities and value systems.
We encourage professionalism, high intra-personal qualities, proactivity and the creative thought.  We always work to ensure that everyone from the employees of the lowest levels and the management team be guided in their daily work by the fundamental principles of the company, the strategy, view and objectives adopted.
Nothing is impossible when all the levels of the organisation have devoted and professional teams. We succeeded in establishing not only an area for shopping, but also develop entertainment and shopping culture.
The safe entertainment of the customers is of crucial importance to the Mall, hence, cleanness and safety is ensured by specialised companies with our daily direct supervision. Ensuring cleanliness and hygiene at the highest level has become an agenda, especially starting from the previous year, and modern technologies and means have been introduced to that end.
ANNA AVETISYAN
CEO, MegaToys

Employees of Megatoys children's store are in constant contact with children, so it is important for us that our employees be very motivated. The most important skill required is the ability to convey positive emotions to children. During the working process the employees receive positive vibes from children. And of course, it is mutual.
When employing, we attach importance to a person's desire and energy to work in that field. Thanks to these qualities, he/she will be able to work with our team and children.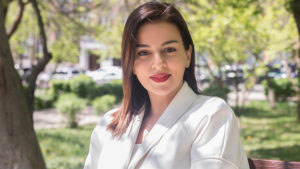 We also encourage and welcome the involvement of young mothers in our team. We consider the communication with children also at the workplace one of the best experiences. We have mothers in our team who have been working at MegaToys for already 10 years.
ARA KHACHATRYAN
CEO, Ucom

The technological sector is dynamically developing and rapidly changing: it is easy to remain in the comfort zone and become the victim of current procedures.
One of the important principles of our management is challenging daily procedures and standards and being open to new changes. We accept anything new with enthusiasm.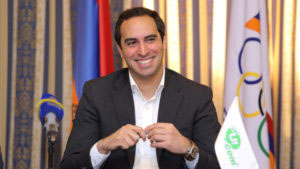 Our work is team-oriented and we trust the managers of all our levels. Each of them is a decision-maker and has its contribution on the way of development of the company guided by the values of our company. As a result, any new procedure and decision is aimed at getting rid of unnecessary steps and creating new value for both our team and our customers.
We evaluate professional qualities; people should be motivated and endowed with energy. But being a team player is more important, because otherwise, it is impossible to achieve the desired result.  Moreover, people occupying managerial positions should have the ability of leading people, empower them with new ideas and achieving them with joint efforts.
GABRIEL AVETISYAN
CEO, Chronograph
Starting from 2009 when Chronograph started to operate our main emphasize was on the service features. Chronograph was the first to try to ensure the high-class service culture which was a novelty in Armenia.
Today one of the obligations of our employees is not only to organise sales but also to ensure customer satisfaction. The visitor of our store should be satisfied with his/her shopping, be delighted with the service and approach.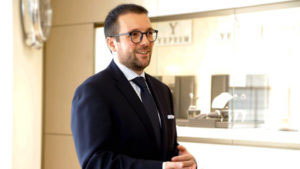 We have special employment standards which we sometimes bypass as we attach importance to human capital. A person may not have working experience but be highly eager to work. In this case we decide to provide appropriate time and hold trainings, teach important skills and develop them as specialists.
ARSEN MNATSAKANYAN
CEO, TI'ME

Though the main indicator for employment at TI'ME is working experience, we attach great importance to their communicating skills and human values. We faced a lot of cases when human values did not meet our expectations and even the professionalism of the given employee did not save the situation.
The main problem of the employment market in Armenia is the severe shortage of polite and professional staff. Particularly, it is very difficult to find professionals in the fields of Human resource management, IT and Marketing.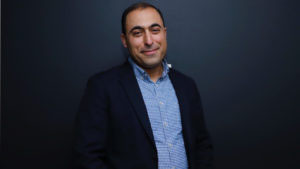 The salary alone is not emphasized in order to motivate the employees, first because the average salary of our company is higher than in the markets of the three countries TI'ME operates in. I think motivation is not possible to ensure only by finances, it should be developed by team work, improving the idea of the internal branding, promoting subdivisions managers to take part in the decision-making process, thanking for the success and sharing that success with the team.